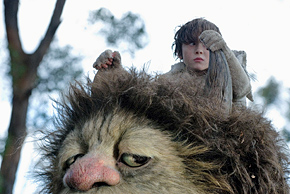 Well, if you like big furry mythical creatures, you'll be sure to love it.
With the buzz spiking for Spike Jonze's film-adaption of the 1963 children's book Where The Wild Things Are, after the first single "All Is Love", a cheerful twee-pop track was released by Karen O and the Kids. Karen O and the Kids could be basically be described as another indie supergroup, featuring the Yeah Yeah Yeahs front-woman herself, along with a troupe of other members from bands you may have heard of(Bradford Cox, Deerhunter; Nick Zinner and Brian Chase, Yeah Yeah Yeahs).
As described above, "All Is Love" is a cheerful acoustic twee-pop song, with a nursery rhyme-like opening, that is broken up after O and the group of kids turn the song into a new direction with a "1, 2, Ready, GO!". If you already were a fan of the YYYs, you would know as well as Karen O can do a head-banging rock song, they do innocent acoustic numbers just as well. The funny thing about "All Is Love", may be that the group of kids who sing and cheer with her are much louder than O actually is, while she sings in a sort of breathily-falsetto voice, that eventually turns transforms into a cheer/yell by the end of the song, with Karen O and the kids cheering "It's Love!", as it fades out.
And there is much more from that has come from. The motion picture soundtrack will include 14 songs all done by Karen O and the Kids, including "All Is Love". Hopefully the soundtrack will call for a bit more somber songs, like the so-called "Beast", a song from another project of Karen's, named Native Korean Rock, that was rumored to be done for Where The Wild Things Are. You can hear the song here
If that and "All Is Love" is huge hints to what we can expect, then it seems like the soundtrack will end up being a whimsy, dark, light-hearted album that may have us running back to our twin sized bed, re-living the innocence of the early years of childhood.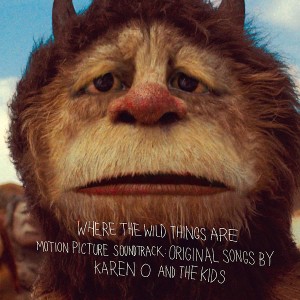 CLICK TO EXPAND
1. Igloo
2. All Is Love
3. Capsize
4. Worried Shoes
5. Rumpus
6. Rumpus Reprise
7. Hideaway
8. Cliffs
9. Animal
10. Lost Fur
11. Heads Up
12. Building All Is Love
13. Food Is Still Hot
14. Sailing Home