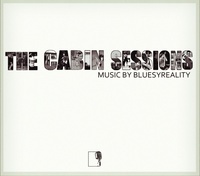 Some of the greatest hits in music today were made from grassroots bands working on low budgets. The same goes for Blueskyreality, a group of five young 19 and 20-somethings from California, in their EP "The Cabin Sessions."
 
The members, made up of Zak Stucchi on lead vocals, Philip Bloom on bass, John Chong on drums, and Nick Fronti and Jake Koops on guitar, are a very mature, and well put-together band. Just by listening to the first track, "Believe", one can tell these guys have a lot to say — "I wanna believe this time around. I gotta be honest with myself. I don't wanna say that there is nothing left at all. I don't wanna lose this time around, I'm sick of the battles with myself. I don't wanna say there's nothing left."
 
The band has drawn significant attention to themselves by going on the Northeast U.S. tour with Third Eye Blind this past spring. They have also played at various festivals with other artists such as T.I. and Santogold.
The group recorded their music at The Cabin, which is the studio they worked out of Chatsworth, California. They recently signed with Universal Records and have a debut with them coming out in 2010. For now, "The Cabin Sessions" EP will be re-released on October 13th, with bonus tracks including "Lovers or Friends."    
 
What's apparent in BSR's songs is the consistency. There are no elongated introductions and no wasted words. A good comparison of their sound is Maroon 5 meets John Mayer.
 
"Honestly Wrong" has a slower pace, with great acoustic riffs that touch the song. Though it's about a friendship, one can easily identify it as any relationship, whether it be family, friends or lovers — "Even the bad can win sometimes, and even the good can lose it all. Put your back against the wall. I've been a part-time disappointment and a full-time set of tears, put your back against the wall…We all make mistakes, and I'm hoping you can see through what I've done."
 
Budget or no budget, Blueskyreality is worth more than what dollars can provide.  
For more on Blueskyreality, visit www.fauxent.com/bsr.
Author: Erika Y. Gradecki
[Rating: 4.5/5]