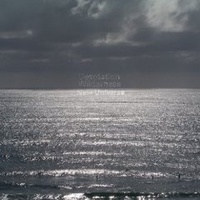 It's a wild world out there. A world filled with bands essentially sponsored by faceless corporations, playing paint by numbers rock void of any emotion. A world in which talented, seamless bands fade into obscurity because they don't fit into genres defined by words like "Accessible" and "Radio friendly." So many succumb to the powers that be, delineating the fate of a thousand faceless bands. Scary shit, indeed.
But for those in need of a respite, a three piece from Olympia, Washington may be just what the doctor ordered. Desolation Wilderness, and the gorgeously captivating harmonies on their second full-length, New Universe sound so refreshing that the city of Olympia may want to consider being the first corporation to back this band. If circumstance truly does dictate process, then sipping the water and breathing in the air of Olympia ought to be a high priority for those thirsty for a newfound laid-back dream pop.
What remains considerably remarkable is how effortless New Universe comes across, as if the band hand-picked their wistful, stretching tunes from a heaven few are privy to.
No single facet of Desolation Wilderness's sound stands out on New Universe, creating a masterful and haunting work of art that allows each player to fade in and out without a trace of ego. "Strange Cool Girl" is a prime example; with guitars that hold on by a thin yet precious thread, vocalist Nicolaas Zwart is able to show off his haunting pipes. They're mesmerizing, yet they demand a certain patience that those who crave a succinctly-crafted two and a half minute song don't possess. Desolation Wilderness may not be as ambient as their predecessors, such as Sigur Ros, but they playful vibe of "Slow Fade" proves this is not a bad thing whatsoever.
What's truly memorable about New Universe is how timeless it comes across, considering how poor the production may be. Zwaart's vocals are evident, but never tangible. At times, you can question if he's even singing in English. Yet for the most part, it's hard to give a shit. New Universe is a terribly graceful record, full of waves that taunt and haunt all the same.
Very often when fans find themselves record shopping, it's easy to get seduced by those "RIYD" or "RIYL" stickers that easily point oblivious fans in the direction of other bands trying to break a chunk of pre-existing fanbases. What New Universe does, with the up and down groove of "Satellite Song" (A tune that atmospheric Gods Coldplay could only hope to replicate) is make a case for a new sticker altogether: "Requested if you're craving this emotion." And the list would be short: transcendence.
 
Desolation Wilderness may not break any new ground on the record, but they certainly do everything right. You might not hear them on the radio right now, but like the most poignant of emotions, New Universe remains a secret that can only be kept for so long.
By Joshua Kloke
[Rating: 4/5]