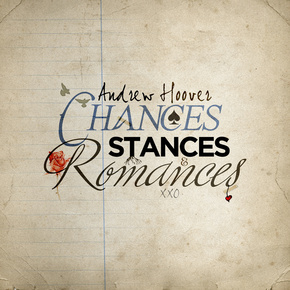 Hoover signed with Rock Ridge Music in 2008, and hit the studio with Spiewak in New York City to record his full-length debut.  
In addition to the NYC sessions, Andrew traveled South to work with Chris Henderson of 3 Doors Down fame at his Rivergate Studios in Hendersonville, Tennessee.   The result is Hoover's full-band debut album, "Chances, Stances & Romances," which will be released on September 22, 2009.
Andrew will be touring throughout 2009 and 2010 in support of his debut release.   He will be building on a touring history that already includes previous performances in support of Sister Hazel, Elliott Yamin, Tim Reynolds, Dave Barnes, Ernie Halter, Ari Hest, the Alternate Routes, and Kate Voegele.
WINDOWS MEDIA STREAMING AUDIO – Andrew Hoover – "Lie To Me":