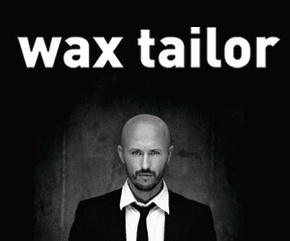 Wax Tailor is back with his third album 'In The Mood For Life' which encompasses his immediately identifiable sound of Hip Hop, Jazz, Soul, Funk and 60s Pop blended into melancholic melodies which associated him with the likes of DJ Shadow, RJD2, Avalanches, etc with his debut album 'Tales of The Forgotten Melodies'.
The new album shows an evolution in production and song-writing, resulting in a denser, more organic sound.
The lead single 'Say Yes' is a great introduction to the evolved sound of the new album with guest vocals from the international Hip Hop collective A State of Mind. I have a free download of the single below which you can enjoy and post up, as well as the extremely creative video which reflects the forward-thinking, positive-message vibe of the track.
"Say Yes" Download:
'Say Yes' Video:
[youtube XRz-_u2tN0c nolink]
The album drops on Oct 27th!