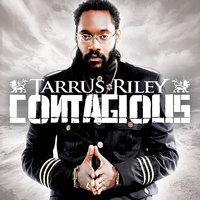 Released earlier this month, Tarrus Riley's third release, "Contagious" is everything its' title embodies, and more.
 
Riley's beautiful tenor vocals are soft and smooth, remaining consistently delightful throughout each track. Though his music screams roots reggae and is in the Rastafarian tradition, Riley's sound is also more contemporary, noting issues that affect our generation today.
 
In "Start A New," Riley touches upon the often unexposed subject of domestic violence, where the subject of the song is a beautiful woman in dark glasses. He croons, "He says he loves ya, but he might beat ya…abuse and mistreat ya, then later on seduce ya." Telling the woman she should "cut it off, let it go, start anew," Riley also expresses that she have self-respect as well: "You've got to love yourself before you love someone…"
 
What's interesting about Riley is that he puts his words into action by campaigning against domestic violence, through creating "Start A New," which comprises of himself and other notables such as Yendi Phillips (2007's Miss Jamaica) and fellow music artists who speak to local children in Jamaica.
 
Songs about love, such as "Love's Contagious" and "Soul Mate" are deeply rooted, and not just about the much-talked about subject of sex that are found on our radio stations constantly nowadays. In "Soul Mate," a song containing a sample from Joe Gibbs and The Professionals, Riley sings, "feels like we been together forever, and it looks like we're gonna be together a lifetime."
 
"Let Peace Reign" features a stylish Spanish guitar introduction, which also remains consistent throughout the track. Featuring artists Etana and Duane Stephenson, "Let Peace Reign" is a delicate and intimate message of unity and peace: "to all the people of the world, let peace reign."  Consistent throughout, Tarrus Riley's "Contagious" is truly, well, contagious.
For more on Tarrus Riley, visit www.vprecords.com.
Author: Erika Y. Gradecki
[Rating: 5/5]