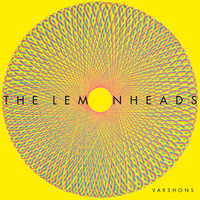 Evan Dando and the Lemonheads have just released this beautiful mix of covers inspired by Butthole Surfers lead singer Gibby Haynes's mixtapes that he has exchanged with Dando over the years.
 
"Varshons" features covers of songs from such mainstream acts as Gram Parsons, Leonard Cohen, and   Christina Aguilera/ Linda Perry to obscure nuggets that are soon to become your new favourite band (Arling & Cameron).
 
This album features guest spots from Liv Tyler on   Leonard Cohen's "Hey, That's No Way To Say Goodbye"   to Kate Moss (putting on a better performance than in the infamous "KP Nuts" video)   on Arling & Cameron's "Dirty Robot".   The celebrity guests do not drag from the overall feel of the album, and are drafted seamlessly into the final mix.   Heck, "Dirty Robot" is probably the best song on the album.
 
"Varshons" does the impossible and makes a mass market mixtape into a an intimate album that is done with the same love and affection as if it was made just for you.
"Layin' Up with Linda" – You probably have heard of G.G. Allin from his shout-out in M.C. Lars's "Hot Topic is Not Punk Rock.". The nefarious, troubled character truly was a "Rock and Roll Messiah". "Laying up with Linda, used to be fun, Nobody every paid the rent, there was never anything done. Then, one day I killed her, now I'm on the run. But, living with Linda used to be fun". With lyrics like that, you can't not help but like this spot-on cover of this classic song.
'Fragile" – I think Dando missed the mark on this Wire cover.
"Dirty Robot" – This exceptional track is so upbeat that you can't help but bob-your-head-along.   This is an example of how to seamlessly incorporate celebrity connections into an album.  
"Beautiful" – Remember when you could never go anywhere without hearing this song?   It was one of those songs you're amazed was ever popular with it's empowering message that did more for women's rights than 'Girl Power".   Evan Dando does a   stupendous stripped (sorry, bad choice of words) acoustic version of this song. I wonder if you'll hear his version on soft-rock radio at the dentist.
Tracks:
1. I Just Can't Take It Anymore (Gram Parsons)
2. Fragile (Wire)
3. Layin' Up with Linda (G.G. Allin)
4. Waiting Around to Die   (Townes Van Zandt)
5. Green Fuz (Randy Alvey & the Green Fuz)
6. Yester love (Sam Gopal)
7. Dirty Robot (Arling & Cameron)
8. Dandelion Seeds (July)
9. New Mexico (Fuckmos)
10. Hey, That's No Way to Say Goodbye (Leonard Cohen)
11. Beautiful (Linda Perry)
By Shawn Alexander Roy
[Rating: 4.5/5]