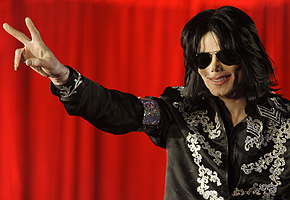 After being rushed to the hospital earlier today in L.A., it was pronounced by doctors that The King of Pop was dead.
At this moment, while celebrities and fans are tweeting like wildfire about the news, there are speculations wether or not it is true.
CNN and  AP are saying Jackson is being hospitalized, and TMZ is the only reliable source claiming that he is in fact, dead. This is leaving many scratching our heads, not knowing what to believe. One of the Jackson family members have told TMZ that he is in "really bad shape", along with Joe Jackson saying he is "not doing well".
[  Update at 6:31 PM ] It has now been confirmed by the  L.A. Times  that Michael Jackson is pronounced dead by doctors, after he was rushed into the hospital in a deep coma.