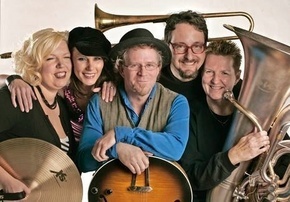 The Floozies have a new song and video "Get Up (and Shout)!" by Born Again Floozies featuring Jane Jensen and ESW. Available on iTunes and many other digital outlets now.
PASTE Magazine will feature both the new song and the video. The song will be featured on the sampler in their special Summer Festival Music Mini Mag, to be distributed at this summer's largest music festivals; the video will be featured on their subscribers' DVD
sampler in an upcoming issue.
The video was shot in Hollywood by French director Fabien Martorell…see it here:  
[youtube IeyEdP3kjw0 nolink]