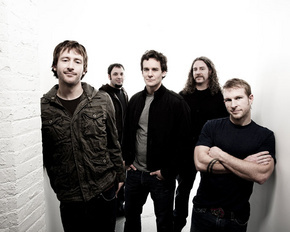 Nothing Rhymes Like Woman, the band's third release on Vanguard, is the much anticipated follow-up to the quintet's acclaimed 2006 effort, Love, Loss, Hope, Repeat which rose to #3 on Billboard's Top New Artists chart.
Produced by John Morand, who manned the board for their 2004 Vanguard debut, Indian Summer, Carbon Leaf takes another giant leap forward with Nothing Rhymes With Woman.
Carbon Leaf will be hitting the road beginning mid-May in support of Nothing Rhymes With Woman, with dates scheduled across the U.S.
"Lake Of Silver Bells" MP3: