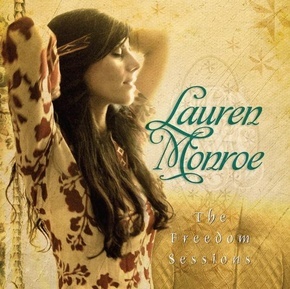 Before this interview started we knew this was going to not be your average phoner for Skope TV. It is not everyday that you talk to the beautiful Laura Monroe and her husband, Rick Allen, the drummer of Def Leppard.
Lauren has just released her amazing new CD, 'The Freedom Sessions.' Lauren sings and Rick produced and played drums as well. John "JT" Thomas who is the keyboardist for Bruce Horsnby was also involved in the making of this album. The album is a mixing pot of genres from blues, country, and pop. You can grab a copy on CDbaby.com now.
We got the chance to speak with these two from there home in CA. We get to talk about making the album, married life, Def Leppard, deaking with tragedy, and so much more.
SKOPE TV PHONER WITH LAUREN MONROE & RICK ALLEN PT 1
[youtube euv_pVhhxWA nolink]
SKOPE TV PHONER WITH LAUREN MONROE & RICK ALLEN PT 2
[youtube Yz0qiB0W2A0 nolink]
SKOPE TV PHONER WITH LAUREN MONROE & RICK ALLEN PT 3
[youtube 2_FtqQN-XJ8 nolink]