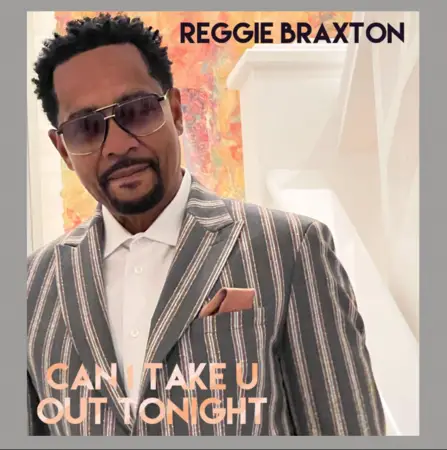 Reggie is a singer, songwriter and producer from Detroit, Michigan. He is best known for his work with J.Poww of UNV, who produced the his new single "Love Guarantee."
Reggie Braxton is an R&B male artist focused on creating love songs that capture the raw emotions of romance. His music is known for its passionate, vibrant, soulful sound and relatable, honest lyrics.
Born to a musically inclined home, Braxton was inspired by his grandmother and Blues Singer, Gladys English. He drew from great talents such as his cousin, Melvin Franklin from the Temptations; and associations with piano greats Ben Jones and the late Dr. Teddy Harris; and Saxmen Bobby Barnes and Miller Brisker – all who inspired him to develop as a pianist and vocalist. Braxton made his foray into musical performance with Native Detroit Guitarist Calvin Brooks – this dynamic duo was a constant on the Jazz Scene. Reggie has performed with other great Detroit musical icons like Allan Barnes, Ray McKinney, Eileene Ore, Grayland McKinney of Straight Ahead, and Grammy Nominated Musician Brandon Williams.
Reggie Braxton has graced the stages of Dummy George's, Intermezzos, Birmingham Jazz, Toronto Caribbean Festivals and several Detroit Casinos. Braxton was also a featured artist on "After Hours," a cable network show produced by Rodney Brown, and "Motor Town Music Central," which aired in 22 states and Canada, Bermuda, the Canary, and Virgin Isles.
Braxton has gained the attention of some popular music critics and continues to build a loyal fanbase. Along with writing and producing his own songs, Braxton works closely with a talented group of producers and musicians to bring his songs to life. Braxton's new single, "Love Guarantee," produced by J.Poww of UNV, is available now on all major online music outlets. The music video has been released online and is quickly garnering attention from people worldwide. Braxton continues to be busy in the studio recording the remaining songs for his EP which he guarantees will evoke powerful emotions and engage his listeners from beginning to end.
https://www.facebook.com/reggie.braxton.31/
https://www.instagram.com/reggiebraxton007/
https://open.spotify.com/artist/3bAkB47YcGaYZZalwsdoCC