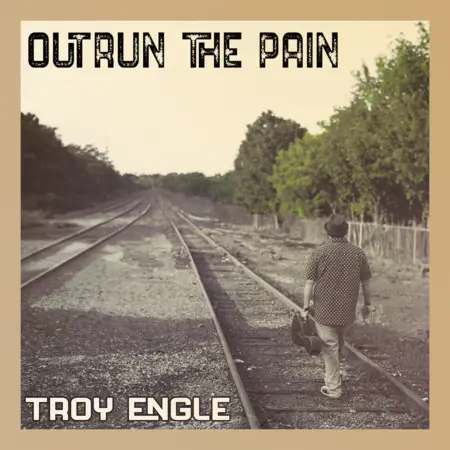 Troy Engle and his backing band Southern Skies are about impossible to avoid these days if you're a fan of bluegrass music, and it's no wonder why every critic in pop has made at least one mention of their latest single "Outrun the Pain" since it dropped earlier this month. In a genre like bluegrass that doesn't have as much variety as some of the other big genres that are popular in music today, indie players like Troy Engle and Southern Skies stand to benefit the most from tailoring their craft around the more neglected fans of the broader folk music scene. This is unquestionably, the look, the feel, and the delivery of the newest incarnation of folk that will dominate the charts in the next decade to come, and luckily for us, it's looking to be the most provocative and exciting addition to the American songbook yet.
There's no denying that Troy Engle and Southern Skies sound like more of a live band than they do a studio act, but that didn't stop them from banging out a real, genuine treasure in their new song "Outrun the Pain." Engle is a gifted poet, and it's on the strength of his prose that this group seems to spread its wings and fill up all of the empty spaces that sometimes plague bands that try to make such pastoral, traditional folk-influenced music. Structurally, "Outrun the Pain" is a pretty straight-up bluegrass song, but there are so many layers of sonic disruption and discord that add to the textures of this track that it's hard for me not to shelve it in the mainstream section. There are moments that, dare I say, the group even touches on experimental territory, and to say that they're anything less than the brilliant innovators that they are would be flat-out criminal.
A song like this encourages me to feel safe in saying that we can believe in music again. For a while there, it seemed like the big corporate interests of the last era in Americana had completely eclipsed any sort of organic ethics that were still existent in our modern times, and that was a pretty heartbreaking concept to try and grapple with, at least for those of us who had come to depend on filler-free music to get through our lives and thin out the monotony that radio culture can sometimes cram down our throats in the most uncompromisingly droning of fashions.
But we're seeing a change in this generation, and Troy Engle and Southern Skies are among the finer examples of the revolution in audio that we appear to be riding into. I'm a big bluegrass music fan, and if this band lights enough of a fire underneath the core aesthetics of the song to inspire other acts to go out on a limb and try something different as these guys did, the entire scene will benefit from it. This is a tremendous look for Troy Engle, and one folk music lovers should be paying close attention to.
Gwen Waggoner