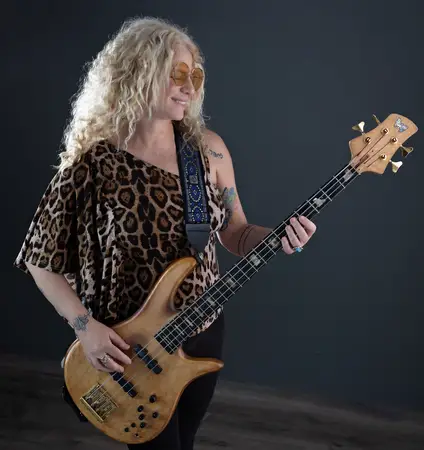 A classy bit of bravo defines Lauren Glick's powerful voice on the commanding "Set Me Free." Rhythms go for a timeless, laid-back quality that adds to the overall experience. By allowing the many different layers plenty of room, the song has a living, breathing aspect. The lyrics draw from her life experience, showing growth as the piece unspools graciously. With the themes going for this sense of maturity, of having learned and realized what is best, the narrative has a brutal honesty.
From the first moment, she sets the tone in earnest. The melody wafts through, perfectly complemented by her vocalizations that suit the hard-scrambled atmosphere. A sense of trying to rise above and successfully doing so defines the significant themes of the piece. She lets the rest of the band take on this seemingly natural stance. Exploration of personal growth serves as the backbone of the track. Guitar licks transcend trends for something significantly more timeless. By allowing these many aspects to fit together, she delves into something that everyone has experienced –when we've learned that this part of our lives is enough and that it is time to move on to evolve. Drums add to this, going for an emotional cadence with the rest of the sound swirling about in this exquisite, majestic fashion that results in one final blast before it all ends.
Lauren Glick delivers a fiery performance as "Set Me Free" captures true defiance.
#Lauren Glick #Set Me Free