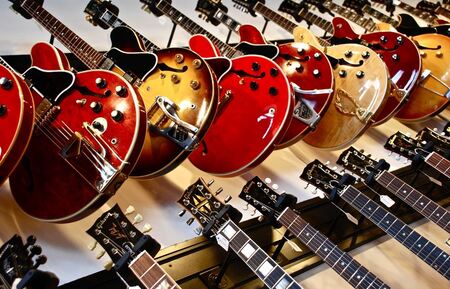 As the owner of a music store, you know that there is no shortage of competition out there. You need to find a way to stand out from the crowd and reach more customers. But in a world where everyone is vying for attention, how do you do this? Fortunately, there are a few tried-and-true methods that can help you reach your target audience. This blog post will discuss five tips that can help your music store cut through the noise and reach more customers.
Focus on Local SEO
When it comes to attracting new customers, your online presence is one of the most important factors. You need to make sure that your website is optimized for local search engine optimization (SEO) so that potential customers can find you when they're searching for a music store in your area. Make sure that your website contains a list of your products and services, as well as your contact information. You can also create social media profiles for your business and share updates and promotions through them.
Host Events
Hosting events in your music store is a great way to bring in more customers and give them a reason to stay longer. You can offer live music performances, workshops, or even open mic nights. This will not only attract customers but also help you establish a sense of community around your store.
Offer Music Lessons
Offering music lessons is another great way to bring in more customers to your store. Not only will you be providing a valuable service to aspiring musicians, but you'll also be able to showcase your products and services. Many music stores offer lessons for a variety of instruments, including guitar, piano, and drums. Consider offering lessons for a range of ages and skill levels.
Build Your Email List
Email marketing is still one of the most effective ways to reach out to potential customers. Encourage visitors to sign up for your email list by offering a discount or special promotion. Use your email list to send out promotions, updates, and announcements about upcoming events.
Use Custom Graphic Design
Finally, using small business custom graphic design is one of the best ways to make your music store stand out from the competition. This is especially true for smaller businesses, where you need to make the most of every marketing opportunity. Working with a professional graphic designer can help you create eye-catching logos, advertisements, and social media graphics that are sure to grab your customers' attention.
As the owner of a music store, it's important to constantly look for ways to reach more customers and stand out from the competition. By focusing on SEO, hosting events, offering music lessons, building your email list, and using custom graphic design, you can cut through the noise and attract more customers to your business. These are just a few of the many ways to grow your music store, so don't be afraid to keep experimenting until you find what works best for you.