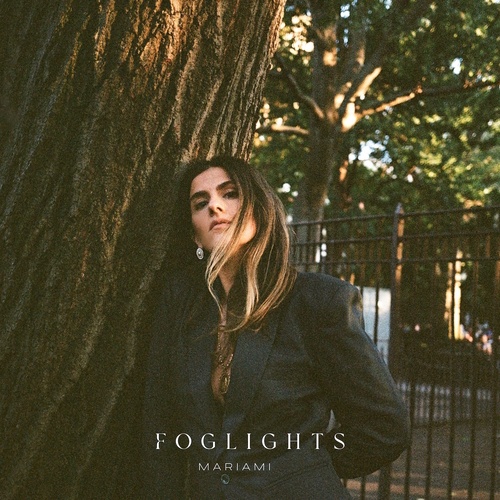 Mariami is an artist with many layers and dimensions as she digs deep to find her distinct sound. As the listener digs into Mariami's latest single, "Foglights", he or she will notice right away the vast amount of substance embedded here. The musical soil is rich and abundant as Mariami is turning ON "Foglights" and turning it UP full blast!
"Foglights" has that pop appeal for sure but Mariami's musical roots stem back to Georgia and lie within traditional soul music. Mariami has a very progressive sound that has been dubbed "indo-pop" and one will hear that unique style as soon as you hit play on "Foglights". I can sense that Mariami has an eclectic taste in music because numerous elements and notes are flooding your eardrums on "Foglights".
Right from the start, I am picking up on a delicate touch and pleasing tone on this new single. Mariami has an alluring voice that will entice your ears and captivate your senses on "Foglights". One will hear an original song structure with the "Foglights" shining bright and proving that Mariami is one dynamic force. This new release offers mass appeal and excitement, so you won't be turning these "Foglights" off anytime soon!
Mariami is an internationally-recognized artist with two, chart-topping singles in the UK and over 13 billion streams on Spotify. With her modern take on pop music blended with traditional Georgian soul makes Mariami a force to be reckoned with in the music world. "Foglights" is a smart and innovative approach to music making and Mariami is a one-of-a-kind artist to watch out for. Turn ON and turn UP the "Foglights" because Mariami is here to stay, and she is not fading out! JRae
https://www.instagram.com/officialmariami/
https://www.mariamisound.com/
https://www.facebook.com/MariamiOfficial/
https://www.youtube.com/user/MariamiSound
By Jimmy Rae