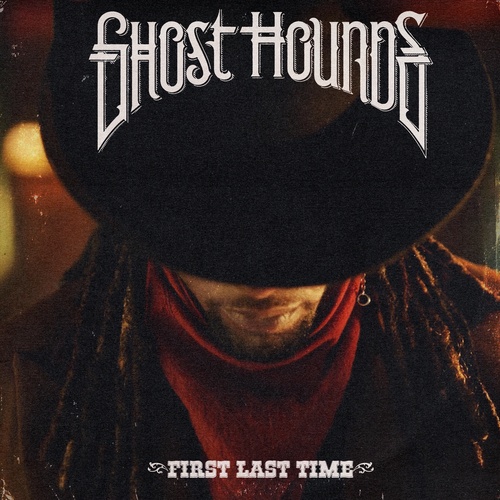 Since the dawn of rock, musicians have been singing about trains. Mystery trains, runaway trains, crazy trains, trains on the frontier: for rockers, they've represented drive and ambition, wildness, adventure, the continuity of American culture. Ghost Hounds frontman Tré Nation knows what it means to ride the rails and the full depth of the metaphor of the locomotive: "Last Train to Nowhere," the group's latest single, channels the power of the steam engine, the beauty of speed, and the strange terror of the uncharted future. It's all in the singer's wail and the piston-pumping power of the band — a group that represents post-industrial Pittsburgh with every note they play.
The rest of the nation is taking notice. 2022's You Broke Me, the group's third album, was the perfect realization of the band's blues-drenched country-rock sound and a demonstration that there's nothing more exciting than traditionalists with open minds. Instead of resting on their achievements, they've come roaring back with a fourth set that heightens the intensity, deepens the emotions, and raises the stakes in every way. That combination of talent and unquenchable drive has endeared the band to fans, critics, and peers — and their inspirations, too. They've opened shows for The Rolling Stones, ZZ Top, Bob Seger, and Garth Brooks. They've been praised by American Songwriter and Billboard. Their songs have been streamed millions of times. And they've won the support of Gibson, a company with a name that's synonymous with rock at its purest and most uncompromising.
As you might expect from a band championed by the world's most famous guitar-maker, "Last Train to Nowhere" demonstrates the group's instrumental excellence. It foregrounds the band's mastery of blues rock and country music, but it feels resolutely contemporary, too. The beautifully shot video for "Last Train to Nowhere" also straddles eras and motifs. It's simultaneously an Old West adventure, a lethal fantasy of escape, and a tale of alienation in the big city. In the clip, Tré Nation plays an exhausted manual laborer in the New York City underground. While riding the subway rails, he slips into slumber and dreams he's a passenger on the glitziest and most velvet-draped conveyance on the frontier. Everybody is in spectacular period dress, but nothing is quite as smashing as the train itself. He's the man of the moment and the focus of everyone's attention — until he slips into a back car and is greeted with a stunning shock.
Follow Ghost Hounds:
https://www.ghosthounds.com/
https://www.facebook.com/GhostHounds
https://twitter.com/GhostHounds
https://www.instagram.com/ghosthoundsband
https://www.tiktok.com/@ghosthoundsband