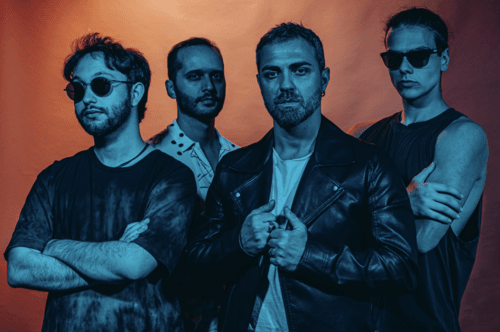 Italian indie-rockers Masseduction are making waves in the music scene with their latest cathartic single "Blame", a powerful track that takes listeners on an emotional journey. Formed in early 2021 during the pandemic, the band's unique origins have undoubtedly shaped their sound and vision.
With "Blame", Masseduction has set out to solidify their position in the rock scene, and they didn't hold back in the pursuit of their ideal sound. Travelling between Rome, London, and Los Angeles, they crafted a punchy and unforgettable single. Recorded at Studio Miriam using only analog outboard and vintage gear, the song's production captures authentic and raw energy, thanks to the involvement of Inhaler's engineer John Catlin and multi-Grammy winner Brian Lucey at Magic Garden Studio.
"Blame" not only showcases Masseduction's prowess in rock music but also reveals their unexpected EDM influences that add depth and tension to the track. It's a testament to the band's versatility and ability to explore various sonic territories while retaining their distinctive identity.
The song's emotional intensity is matched by its poignant lyrics, serving as a cathartic release for the frustrations and disappointments that everyone experiences at some point in their lives. Lead singer Giordano Giacchetti shares that the song reflects the struggles of dealing with disappointments in those close to us and even within ourselves. It's about accepting our flaws and finding a way to let go of negative emotions.
Accompanying the powerful single is a dreamlike music video directed by the talented Chale Steeno, based in Alicante. With influences from renowned filmmakers David Lynch, Christopher Nolan, Darren Aronofsky, and David Cronenberg, the video brings an additional layer of visual storytelling to "Blame".
Watch below:
https://www.instagram.com/masseductionofficial