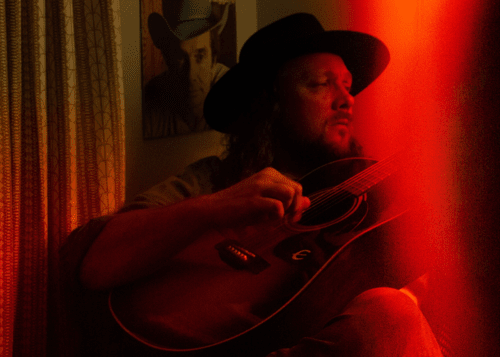 Nashville-based country singer-songwriter George Shingleton has just released his soul-touching new single, "I Can't Let You Go," and he sat down with @skopemag to talk about this emotional song.
@skopemag: Tell us about your new single, "I Can't Let You Go."
George: "I Can't Let You Go" happened out of the blue during a late-night guitar-strumming session at my house. There isn't really a story about the inspiration, other than the idea was easy to write about once it was there. This is a very sad song, honestly. It's about losing someone or letting go of a relationship that you do not want to let go of.
@skopemag: This was a co-write. Who did you work with on the song and what was that like?
George: When I finished the chorus that night, I knew what I wanted out of the verses, and I really felt I needed help with them. Mike Fiorentino and I were already scheduled to write together. I let him hear what I had, and we finished it all up the morning we got together.
@skopemag: Do you have a favorite lyric line from the song?
George: I think my favorite is the first two lines of the chorus. It really resonates with me. "I can't let you go. No matter what I do. Everything inside of me wants to hang on to you." Those words stick out at me and seem very powerful for describing the feeling of not wanting to let go of someone.
@skopemag: What was it like recording the song?
George: I'm working with a new producer, Paul Ebersold, on this project, and it was cool to see a similar process in the recording studio and see the differences in how he heard things and made certain parts/sounds stand out when he mixed it.
@skopemag: What is coming up for you in the next few months?
George: We've got some cool shows lined up through the summer, and we're gonna start recording some more songs, so I'm very thankful and looking forward to keeping the music coming for folks! Yeah Man!