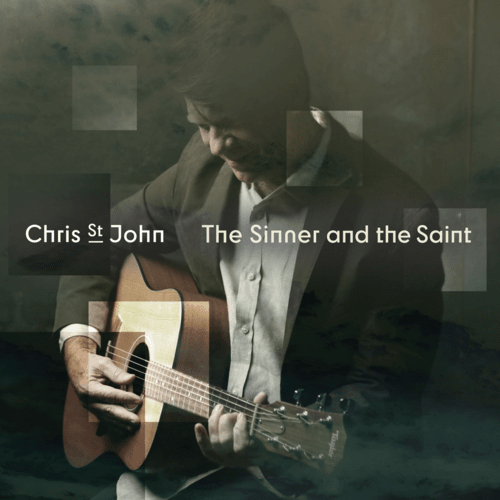 It is fair to say that Chris St John is on a creative roll at the moment. With previous albums, I'm Dreaming and Fly Away, garnering an array of chart placements, not to mention critical praise from both industry stalwarts and fans alike, it is easy to see why there has been much anticipation for the new release, The Sinner and the Saint. And, just a cursory listen is enough to reassure everyone that the faith they have placed in Chris has been rewarded with this deftly written and masterfully delivered set of songs.
Opener, Black, and Blue set out the stall with a shimmering array of guitar textures and sentimental vocal tones, and although it is a fantastic representation of both Chris and this new album, it is only one facet of this musician's capabilities. And facet is exactly the right word as The Sinner and the Saint is like a gemstone being held up to the light, with hues and colors shifting and changing gently as you move it around.
Turn it one way, and you get the gypsy-infused rock of One Last Dance, allow it to catch the light differently, and it reveals a whistful and spacious sound with Long Goodbyes. Move it again, and the unapologetic country lilts of Then I Met You are heard.
Like all good songwriters, Chris has a signature sound, one based in the acoustic realms of the rootsy yet polished singer-songwriter. Like all great songwriters, his skill is to push at those generic boundaries to allow them room to move into new pastures. And this blend of the fresh and the familiar, the comfortable and the adventurous, is precisely why discerning fans are flocking to his cause.