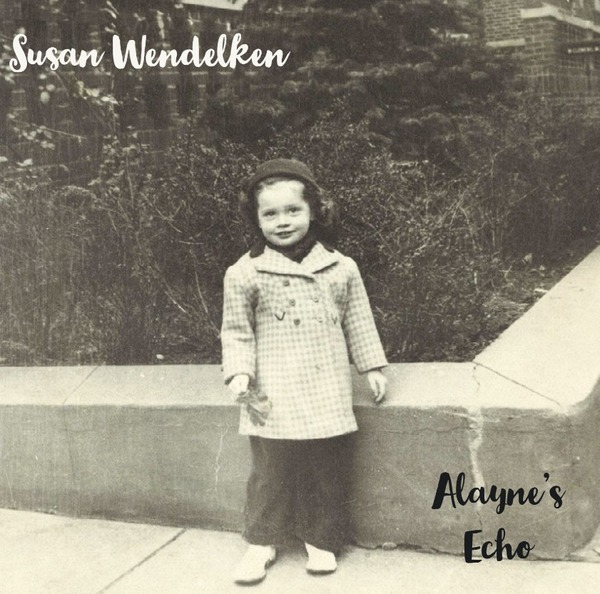 Susan Wendelken is a force to be reckoned with in the music world and proves it with her latest release titled 'Alayne's Echo'. This singer/songwriter is originally from Long Island, NY and music has been a part of Susan's life since she was a child. Wendelken learned to play piano at just three years old and was taught by her mother. Susan Wendelken has not looked back ever since as music has played a key role in her life. With influences that range from Carole King, The Mamas and the Papas, and Tina Turner to big band jazz and heavy metal, Susan is not afraid to think outside the box.
Susan released her first, solo single called "Rewrite" back in 2020 and this track was recorded, mixed, and produced by Grammy-winning producer Cynthia Daniels. Jump ahead to the now and Susan Wendelken has released her debut LP titled 'Alayne's Echo' that she is very proud of. "I love the audacity of believing in my potential, releasing my first solo album at age fifty-one," said Susan. So, the excitement is in the air as Susan Wendelken has already created quite the buzz surrounding her new record, 'Alayne's Echo'.
The record starts up and right away, you get a sense of Susan's passion as an artist on "Spectator". The listener will hear pure 'n' gritty vocals and a sound that is enticing to the ears on "Spectator". Next, prepare for a commanding performance from Susan on "Rewrite" where her stunning voice is on full display. Track three, "(You Don't Have To) Love It or Leave It", flows along wonderfully and Susan delivers a solid performance. Get ready for a fun-filled song that is full of pure delight on "I Know You Know". This number is full of bright notes that will put some pep in your step and get you feeling all chipper. "I Know You Know"…WE ALL KNOW! Track five, "Wasted Years", one will receive a reflective piece where feelings and emotions surround you. Next, the listener will get that sensation of a "Warm Body" as Susan Wendelken provides a powerful performance. Susan is putting it all on the line on "Limbo" where she is exposing her soul to the audience. "Limbo" has Susan expressing herself without any borders and her vulnerability is both impressive and refreshing. Track eight, "Downer", offers edgy 'n' raw vocals along with excellent instrumentation, especially on sax. This song has a great vibe and positive feel overall, so no reason to be a "Downer" here! The album ends on an interesting note with "Night Visit" where the composition has a certain mystique about it. I thoroughly enjoyed the musical direction on "Night Visit" along with the intriguing melody that captivated my senses.
Susan Wendelken already has many accolades as a singer/songwriter & performing musician and the best is yet to come! She has had songs featured in ESPN's "X Games" along with independent and foreign films. Wendelken has had musical collaborations with musicians featured in big, Broadway productions such as: "Come From Away", "Rock of Ages", "American Idiot", "Movin' Out", "ForeverDusty", and "Kinky Boots". Susan has served as a guest vocalist throughout the U.S. and Canada with such acts as Grammy-winner Eileen Ivers and SNL alum, actor, and comedian Jim Breuer.
Jumping ahead to Susan's current project, 'Alayne's Echo', I have a funny feeling Susan Wendelken hasn't even reached her full potential yet as an artist. I see BIG things in Susan's future and with music powerhouses like Richie Cannata and Lloyd Maines being featured on this new album, I'd say Susan is in pretty damn good shape! I'm very eager to hear the evolution of Susan Wendelken as she grows and evolves into a powerhouse of her own. 'Alayne's Echo' is one heck of a start and a strong statement out of the gates for Susan Wendelken.