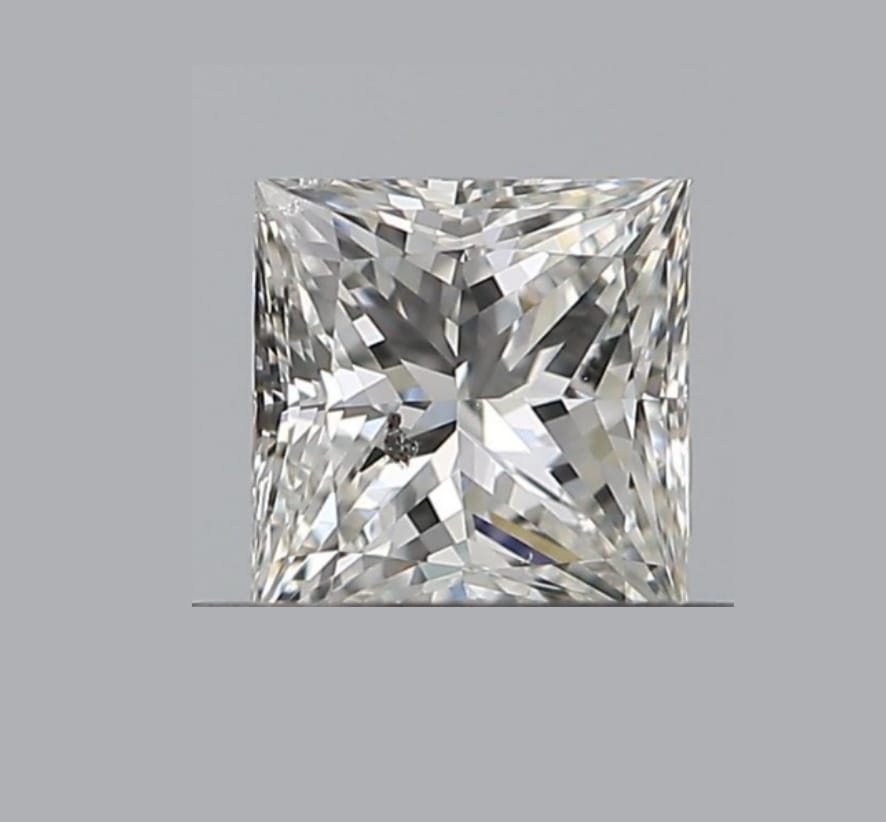 The Princess Cut Diamond is a symbol of love and romance worldwide. It is defined by the square-cut diamond, which can create a vibrant look for the stones. Princess cuts have a square or rectangular shape with pointed-style corners and an incredible number of facets. Some professionals can produce this princess cut with 76 or more across the face.
These stones do not have a historical significance in crown jewels or have been worn by princesses, they were created initially in the USA, and since they were first created, they have grown to take over 30% of the engagement ring market. These diamonds look eye-catching, perfect for romantic rings and statement pieces.
The sharp corners have subtle cuts, giving a stunning look to the stone and resembling a light pyramid shape with a touch of feminine softness. The stones make their way into everything from rings to necklaces, bracelets, and earrings today.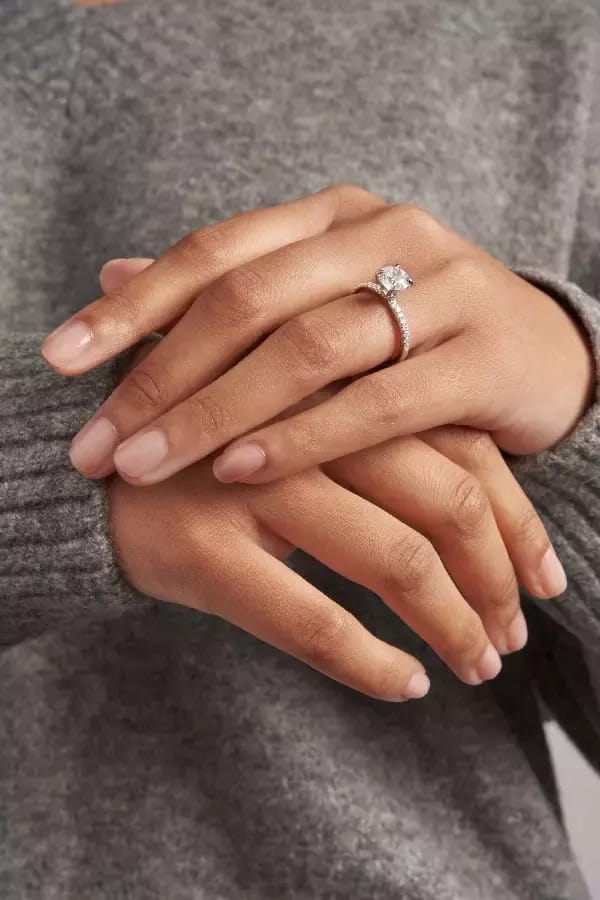 The History of Princess Cut Diamonds:
The history of the princess cut diamond may be more modern than you think. The cut dates back to the 1970s when Basil Watermeyer introduced it as the Barion Cut. This was the first current version of the princess cut, and it combined a marquise and emerald cut into a gemstone such as a diamond.
The first mention of the princess cut is a bit older when in 1961, a diamond cutter named Arpad Nagy, based in London, made a diamond profile cut similar but simplistic compared to a modern princess cut.
By Refining the Barion and Princess cut, we eventually reached the more modern princess cut into the late 1970s, becoming a staple gemstone for many beautiful necklaces, engagement rings, and more.
The Advantages of the Princess Cut Diamond:
Rare Carat Princess cut diamonds command more attention than the average cushion-cut stone, another popular cut for engagement rings. Unlike the Cushion cut, princess cut diamonds have a bolder line and a stone shape that sparkles and flashes more because it often contains more facets. The sharp corners offer more flash to the wearer, and they can often look more prominent than the cushion cut due to their more intricate architectural lines.
The princess cut diamond also has the advantage of using a more significant percentage of rough diamonds in manufacturing. 60-70% of the stone can be cut from a raw source, ensuring you can pay less for a princess-cut diamond at the same carat weight as differently cut stones.
Where to get the best Princess Cut Diamonds:
Rare Carat has emerged as one of the best suppliers of Princess Cut Diamonds in the USA. Unlike some other jewellers, they allow customers to choose their ideal diamond from a wide selection of princess cut diamonds and then choose the setting and jewellery type for it to go into. You can start with your jeweller's stone and statement piece and then customize every aspect of the piece. Rare Carat allows you to customize the perfect rare princess cut engagement ring or choose Rare Carat Diamonds that suit any piece of jewellery.
What Sets Rare Carat Apart:
Rare Carat Asscher cut Diamonds and princess cut diamonds are all inspected and GIA certified. The company sources its diamonds from lab-grown manufacturers worldwide and can compare over a million stones in their inventory for your jewelry piece. Not only can you verify that the gemstone you are receiving is of the best quality, but the same standard can be said for the quality of the setting, ring, pendant, or earring you are customizing through the website.
Rare Carat has been in business since 2016, with every piece of jewellery backed by a 100% money-back guarantee. Alongside the unbiased verification of every gemstone, the retailer has become one of the most trusted retailers in the custom jewellery market. They have cultivated a high range of reviews on Trustpilot and Google reviews with an average rating of 4.9/5 stars. By choosing Rare Carat Diamonds for your next gift or jewellery purchase, you can have confidence knowing the product you are receiving will be verified and that you can make a return on the piece if you are dissatisfied with the quality in any way.
If you are interested in getting a Rare Carat princess, cut jewellery piece, be sure to stop by the website today to browse the large selection of items they have in stock. Start with your stone of choice and build a beautiful piece of jewellery using this outstanding diamond gemstone