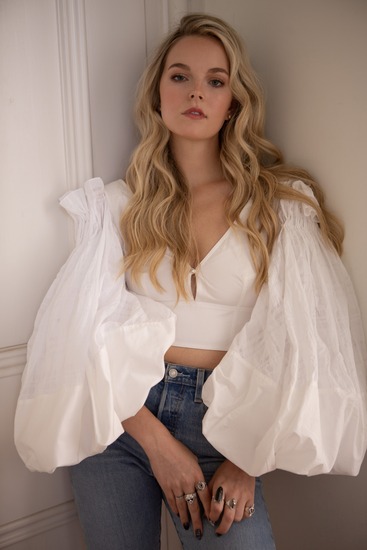 @skopemag news – friday – may 5, 2023 @ 11 am est
https://www.facebook.com/SkopeMag/
https://twitter.com/skopemag
https://www.youtube.com/@skopetv2
https://www.instagram.com/skopemag/
APP – Apple iTunes –
https://itunes.apple.com/app/id1465224822?mt=8
@skopemag APP – Google / Android –
https://play.google.com/store/apps/details?id=hr.apps.n207414718
Support @skopemag –
https://www.paypal.com/donate/?hosted_button_id=3APKAKT8K6ETW
Gerry Cinnamon – announces 'Live at Hampden Park' + new studio album news
The phenomenon that is Gerry Cinnamon is currently in the studio recording his third album, due later this year.
In the meantime, fans can relive how he closed his UK summer dates for 2022 in epic style in front of 100,000 people at Scotland's national football stadium on July 16 and 17th.
Mike Mago drops self-titled debut album
Dutch DJ and producer Mike Mago unveils his long awaited self-titled debut album, alongside focus track Save You Sunshine, out 5th May on his own dance label BMKLTSCH RCRDS.
Jarreau Vandal drops electrifying genre-pushing new EP 'SABISOund'
DJ, producer, remixer and solo artist Jarreau Vandal returns with an enthralling and genre pushing new EP entitled 'SABISOund' on Hear This Records.
Out 5th May '23, the 5 track projects sees the Dutch creative delve into the un-tapped beats and rhythms of the Caribbean and South America, using his much lauded production skills to set these traditional rhythms to a razor sharp contemporary productions, inspired by a range of electronic genres such as Amapiano, House, Bass and Electro. Taking inspiration from his heritage and the Kawina music from his father's country Suriname, Vandal explains the inspiration behind the EP:
NEW VIDEO: Trailblazing Singer Marianna Winter shares 'Consequences' Video (FFO: SZA, Kehlani, and Alina Baraz.)
jazzygold: RnB-Soul singer-songwriter releases new single 'dyed my hair red'
Today, Faroese R&B/Soul-Pop singer-songwriter jazzygold is releasing her new single, 'dyed my hair red, via Tutl Record.
Following the success of her debut single 'boring like me', Jazzygold is back with another charming soul-pop banger. The song is about getting past that first stage of sadness after a heartbreak and entering the second stage: anger.
Rising R&B Star Kenya Vaun Warms Things Up With New Single "Summer"
"Summer" comes off the back of Kenya's recent single "Overrated", released earlier this year. "Overrated" captured her fervent vocals on a glossy guitar loop while guiding us through a rocky love story. Since then, she has enchanted a packed audience at The Kennedy Center in Washington D.C during the "BLACK GIRLS ROCK! FEST" in March. Kenya left the crowd speechless with a show-stopping performance, including "Overrated." She continues to enchant fans new and old on social media with her dynamic covers of songs like Consideration by Rihanna ft. SZA and Doo Wop by Lauryn Hill, showcasing her infectious energy and charisma. Now that Kenya is gearing up for a new EP, coming this Summer, she is ready to further define her artistry and begin a new era.
Love You Later Releases New EP 'From The Window Seat'
Love You Later – the project of Nashville-based singer and songwriter Lexi Aviles – presents her highly-anticipated EP, 'From the Window Seat,' out on all streaming platforms today. The 7-track EP includes past hit singles like "Keepintouch," "Girl With Headphones," "Are You Gonna Care When I Die?," and "Long Sleeves," as well as 3 brand new tracks: "Mars," "Not Done," and "Someday, Today Will Be Long Ago."
Paris-born creative Aime Simone releases stunning new album "Oh Glory" with official video for lead track "Give Me Love or Give Me Nothing"
An introspective and emotional body of work set across eleven tracks, Oh Glory captures core moments and emotions from Aime's travels between Berlin, Los Angeles, Vienna and Paris. With a career nurtured by decisive artistic encounters (notably with the American artist Sonja Fix, his partner and alter ego) and his close relationship with Berlin – a city he called home for several years – Aime has distilled it into an album that combines his brand of subtle pop with a thoughtful and flamboyant DIY ethos.
BBC Radio 6 Music Neo-Soul Breakout Azul Kechi Returns With 'Temporary Love'
Nigerian-British singer-songwriter Azul Kechi returns with the intoxicating new single 'Temporary Love', the third single to be released from her hotly anticipated upcoming debut album 'Celestial Love'. Following the success of 'Highs & Lows' and 'Fool Me Once' which saw her gain support from the likes of BBC Radio 6 Music, Clout, BBC Radio London and Jazz FM (Station Playlist: B-List), Azul Kechi once again showcases her unique, fresh and breezy sound.
OUT TODAY: Alternative-rock trio Krooked Tongue unveil second studio EP 'Deathproof'
Ninja Kidsoul drops striking music video today
Snakehips release hotly anticipated debut album never worry
Internationally acclaimed and multi-platinum British production duo Snakehips' highly anticipated debut album never worry is out today, 5th May 2023 on Helix Records.
JULIUS BLACK SHARES THE NEW SINGLE 'WINGS' – WATCH THE VISUALISER HERE
Julius Black today unveils 'Wings', his first new release of 2023. The track follows last year's 'Together We Go Down In The Dark' EP and his 2021 debut 'Dopamine', which resulted in airplay from triple j, a spread of international playlists at Spotify, and critical acclaim which included positive comparisons with Rex Orange County, Frank Ocean and The Beach Boys.
Brina Kay Releases New EP and Video for Inspiring Project, 'Dandelion'
Brina Kay releases her new project Dandelion, an EP and video reminding others that it's okay to be exactly who you are. The music video depicts Brina Kay looking back on a younger version of herself, remembering the days when she was judged for being different from everyone else – too energetic, singing too loudly, and standing out in the crowd. As the video goes on, the younger version of Brina Kay begins to find confidence in herself, becoming less concerned with what others think of her. All the while, Brina Kay watches back with pride in her younger self. Throughout the song, Brina Kay seems to be not only reminding her younger self, but also the listener that: "Dandelion, won't ya stop your cryin', you were sent to brighten up the world my girl, they'll never hold you back/If they don't pick you, it's just 'cause they don't get you, you're a wild thing they can't contain, but there ain't nothin' wrong with you," a sentiment that all of us need to hear from time to time when things feel hopeless. This is a perfect video to start off Mental Health Awareness Month, with its beautiful and touching message to all of our younger selves.
IAN DONALDSON (H20) – Celebrates 40th Anniversary of "I Dream To Sleep" With New Version – Listen
In 2023, IAN DONALDSON, former frontman of the Scottish new wave band H2O, is celebrating 40 years of the classic single "I Dream To Sleep".
In commemoration of this landmark anniversary, Donaldson has reconfigured the band's breakthrough hit with fresh arrangements to create a new version of the song for 2023 that's as nuanced as it is nostalgic.
Rising R&B sensation TALOULA shares enlightenment across her vibrant new cut "DANGER"
Deftly exploring nostalgic elements of R&B, Soul and Hip-Hop, the rising singer, songwriter and producer displays a rare vocal poise, delivering high-grade attitude and playful psychedelia across her latest cut. Floating atop spacey synths and rolling basslines, flowering into brassy jazz breaks, the track – self-produced by Taloula with silky trumpet touches from Jackson Mathod (Stormzy, Jordan Rakei), feels like a call to attention that will continue the growing hype around this exciting multi-hyphenate talent. Taloula celebrates self-realisation and exploration, her glossy vocal layering dissolving into airy break beats, opening pockets for her to fill with wisdom and a refreshingly classy sonic aesthetic. Maintaining that poise whilst communicating the unnerving journey of vulnerability with an aim to inspire a new wave of free-thinkers, only serves to underline the quality on display.
$uicideboy$ announce 4-part EP saga Yin Yang Tapes
Accompanying the music releases will be a Japan-inspired animation series animated by Tristan Zammit (Metallica, XXXTentacion, Juice WRLD). The visuals, that will serve as music videos, will follow $uicideboy$-inspired characters Wetto and Blanco existing in a macabre occultist reality set in a barren and abandoned post-post apocalyptic New Orleans. Together, the four videos will reveal a complete story. The first animated video, entitled "Hot Razor" will debut on May 12, followed by a new visual every week.
[PRESS] Crossed Keys BELIEVES IN YOU
It's finally here! The debut album by Philadelphia punks, Crossed Keys, is streaming now and it's a must listen for any fans of the genre. Believes In You is an album with a message that is backed by the sincerity of a band whose members have devoted most of their lives to the punk and hardcore community. That message is simple…we're in this together.
Hannah Anders Releases New Country Single "Drinkin' Him Wonderful"
In her newest single "Drinkin' Him Wonderful," Hannah pulls no punches as she tells the tale of a young woman putting some beer goggles on in a bar to dance with a man. She said it best that "Stories are the best part of country music, and I'm not sure there's a story more relatable to the fans of Reba, Miranda, and Barbara Mandrell than this one." Anders really transports us back to the '80s and 90's with her vocal styling. "I love the build-up, I love the laughs, and I love that it unapologetically takes us right to the end of the night with a good sense of humor and a beat you can tap your feet to," Hannah shares. Embodying a jovial tone, lines like "I said baby with that nose ring/and toupee from Sears/have you ever thought of starting/a modeling career?" Anders tears the man to pieces as she slowly warms up to him.
ONEFROMTHENORTH Release New Official Video For 'Menial'
Taken from the album: Regime, Salvation & The Pyre | Sliptrick Records | 2023
Finnish industrial meatl project OneFromTheNorth have released a new official video for Menial, a track taken from the forthcoming album Regime, Salvation & The Pyre, set for release via Sliptrcik Records on June 13th.
Prolific Indie-Pop-Rocker Ziggy D'Amato Releases Stunning New EP 'Maya Blue'
Ziggy D'Amato shares the hotly anticipated new EP Maya Blue (May 5th). Following the success of the two previous singles 'Tina's Nite Club' and 'Damages', Ziggy is capitalising on the building momentum with a 5 track release showcasing the brilliant depth to this solo artist's talent – writing all the songs, playing all the instruments, self-recording, producing, and mixing (not to mention some of the soaring guitar solos on display).
Acclaimed 'Mountain-Pop' Duo Firewoodisland Share Visuals For 'Looking For Love' in Collaboration With Le Bon Unique
Fresh off the back of their recent TV sync on Grey's Anatomy and show support Kaiser Chiefs in London, acclaimed folktronica duo Firewoodisland share the beautiful, delicate and beguiling new single 'Looking For Love', taken from an upcoming album due later this year. The single is released alongside an accompanying music video, put together in collaboration with Le Bon Unique – a creative community based in Devon called.
Mipso Vocalist Joseph Terrell Releases Debut Solo Record TODAY on Sleepy Cat Records
Most widely known by music fans as a member of the indie-Americana band Mipso, Terrell is well-accustomed to pushing the boundaries of traditional genres into new musical territory. On his first solo record, this spirit of artistic exploration and expansion reaches new depths.
Album & Single News | ISAK'S ISLAND
Isak's Island is set to release a brand new single and album. The single 'Someone I'd Recognise' is released on 5th May and is taken from the album 'Fallen Anchors On The Sea Bed' out on 26th May. Isak's Island is Norwegian songwriter and guitarist Aksel Undset, and musically nods at 60s and 70s songwriters such as Nick Drake and Leonard Cohen, whilst keeping its own originality.
PALACE OF THE KING release new single 'Friends In Low Places', out now
Canadian Musician Rebecca Lappa Releases New EP + YOUR ONE Video
Canadian singer-songwriter Rebecca Lappa unveils her glimmering new EP Tales of a Taurus, featuring the new single 'Your One'.
Opening the EP, 'Your One' sets the stage for Rebecca's bold new indie-pop direction with its multitude of beautifully layered harmonies and captivating chorus. Be sure to watch the epically frozen video here – a striking visual of an icy landscape set against the swathe of understated synths.
THE ALBUM LEAF Shares New Album 'Future Falling'; In Sheep's Clothing Release Party In LA Tonight
Today, Los Angeles-based electronic artist The Album Leaf shares FUTURE FALLING, his first original body of work, not including his numerous notable film scores and re-issues, since his acclaimed 2016 album Between Waves. The record features notable indie artists Kimbra and Bat For Lashes. To celebrate today, he is hosting a free album release listening party at the hi-fi record store, In Sheep's Clothing, in Los Angeles. The North American headline tour in support of the record will launch on May 13th in San Diego.
GALEN & PAUL SHARE THE NEW SONG 'HACIA ARRIBA' – WATCH THE VIDEO FILMED IN MALLORCA
Galen & Paul have inspired a wave of interest ahead of the May 19th release of their upcoming debut album 'Can We Do Tomorrow Another Day?'. Their first track 'Lonely Town' earned airplay from Craig Charles at BBC 6 Music and Gary Crowley at BBC Radio London, while their second, 'Room At The Top', was premiered by Rolling Stone US. Anticipation for the project has been further amplified by a performance and interview on Sunday Brunch, as well as news coverage which has included Rolling Stone UK, NME, MOJO, Louder and more. They also recently announced they will be at Maida Vale studios in London on 17th May for an evening with a live session for Jo Whiley on BBC Radio 2.
Crywolf & AWAY Launch New Collaborative Project ANTAGONÏZER With Debut Single 'STATIC' via HypnoVizion
Today, alt-electronic artist Crywolf and experimental producer AWAY announce their new collaborative project ANTAGONÏZER with their debut single 'STATIC'. The single serves as the first off their forthcoming EP due out this year on Rezz's label HypnoVizion.
Peter Gabriel Releases New Song "Four Kinds of Horses" Off Forthcoming Album i/o
On the full moon, Friday 5 May, Peter Gabriel releases the next track from his forthcoming album i/o. This month the song is Four Kinds of Horses and first-up is the Bright-Side Mix.
Written by Peter Gabriel and produced by Peter Gabriel and Richard Russell, Four Kinds of Horses was recorded at Real World Studios in Wiltshire, The Beehive and Copper House in London.
NURKO RECRUITS NERIAH FOR SOARING NEW SINGLE "LOVE IS A HIGHWAY"
"Love Is a Highway" unfolds slowly, seemingly taking listeners through the stages of a relationship. "'I want you here,' that's what you say at night when you get close to me," NERIAH sings over gentle guitar and a lulling beat. "You're acting like you're good for me so suddenly, I don't know what I did to change your mind." The entire production all but halts at the chorus, where she sings over minimal keys: "Guess my love is a highway, going too fast for you." What follows is a drop for the ages with cascading synths and crashing beats.
KARLEY SCOTT COLLINS ARRIVES WITH HER COMPELLING DEBUT EP HANDS ON THE WHEEL
Sony Music Nashville singer-songwriter Karley Scott Collins proudly introduces her debut EP, Hands on the Wheel, available everywhere today. With a strong creative vision, Collins' artistry shines in every part of this project through her involvement in writing, co-producing the title track, and even hand painting her cover art. Overflowing with honest storytelling, soulful grit, and themes that explore coping with the chaos of romance in your twenties, fans will be entangled in a world of emotions from Collins' major label debut project.
Vancouver Musician Blake Havard Releases New Single YOU MAKE IT RIGHT
'You Make it Right' is an optimistic pop rock track about unchanging love in a world gone wrong. The song comes complete with an all-star backing band courtesy of two veterans of Bryan Adams' band (Pat Steward on drums, Norm Fisher on bass) with a liberal dose of Hammond organ and keyboards courtesy of the legendary John Webster. Produced by Blake, the song was mixed and engineered by Hayden Watson (Bryan Adams' Grammy nominated So Happy it Hurts).
Psych and alt rock youngsters Bluphoria release self-titled debut album
EDGEOUT Records artist Bluphoria are thrilled to share their debut self-titled album, Bluphoria out today (May 5, 2023) via EDGEOUT Records / UMe / UMG. "It's kind of crazy to say but most of the songs we wrote in the last three years were written during the pandemic," lead vocalist and guitarist Reign LaFreniere tells The Reclusive Blogger. "
Ahmen Releases Inspiring Debut Album Per Aspera Ad Astra
Breakout hip-hop artist and social activist Ahmen has released his highly anticipated album Per Aspera Ad Astra. The LP's title, meaning "through hardships to the stars" in Latin, sets the tone for the album's purpose and overall story. Through seamless combinations of musical and lyrical talent, with an unapologetic determination for societal change, and thought-provoking, relatable personal trials and tribulations, Per Aspera Ad Astra is a story told in many ways, but with a global message that each of us has the power to ignite change in our lives, and even more so, the world. When discussing his approach to the album, Ahmen said, "The energy is honest, harmonized with the experiences of young people and leaders everywhere, and aspirational. It disrupts the norm of getting stuck in the mud of complacency or glossing over realities with bubble gum superficiality." Per Aspera Ad Astra is now available to stream and download on all digital platforms worldwide.
DEF LEPPARD RELEASES VIDEO FOR "HYSTERIA"
BRUNO MAJOR UNVEILS FIRST NEW SINGLE IN THREE YEARS – "WE WERE NEVER REALLY FRIENDS"
Indie-Pop Artist & Producer, Wingtip, Announces EP; Drops "Down" Feat. Bre Kennedy
Los Angeles indie-pop sensation Nick Perloff-Giles, often known by his artist moniker, Wingtip, announces his new EP, Get Well Soon, will drop on August 4th. Adding, "This upcoming music focuses on the awkward moments during a first date where you are alone – heading to the date, coming home, and all the time in between." It's a relatable and thoughtful EP, which touches on feelings and thoughts that everyone has, but maybe keeps to themselves when dating.
Icona Pop Release New Single With Yaeger
Hot on the heels of their latest club release 'Faster,' Global chart-topping duo Icona Pop return today with 'Shit We Do For Love, a collaboration with long time writing partner, up-and-coming Swedish artist Yaeger. This throbbing dance track with its infectious hook and catchy lyrics is equal parts inspired by late 90's rave scene as it is by Icona Pop themselves, offering fans yet another taste of what's to come from the duo's hotly anticipated second studio album.
Sony Music Canada Artist laye Releases Provocative Alt-Pop Anthem "touching myself"
"god this f**king sucks, I've been thinking 'bout you like way too much," sings Montreal-born singer-songwriter laye on her lustrous alt-pop anthem, "touching myself" (out today via Sony Music Canada). Illustrating the internal and messy struggle of being in a relationship while your mind is wandering, "touching myself" utilizes the first 45 seconds to build up an intense vocal delivery, featuring hardly-there instrumentals, until the song peaks into a commanding alt-pop anthem. laye's seductive, aching vocals fuse a tense, lingering melody with signature somber lyrics, making her interior world sound both heartbreaking and provocative.
Jérémie & The Delicious Hounds redefine northern soul on new album Cruel :: Share "We Haven't Met Yet" video
Put simply, Jérémie & The Delicious Hounds are part of the new generation carrying the torch for classic Soul Music. But their kind of Soul has a distinctive Canadian twist. Hailing from St. Boniface, the old French quarter of Winnipeg, they have cemented their identity as bilingual artists with their first full-length LP Cruel, a 9-song collection of fun-loving songs about amour and heartbreak delivered in both English and French.
NEW Boston event alert: Breakaway Festival returns this September with GRiZ, Porter Robinson, Lane 8 and Elderbrook!
BREAKAWAY, the touring music festival that provides premiere, global-scale experiences on a local level, today announced its return to The Stage at Suffolk Downs in September with a stellar lineup featuring GRiZ, Porter Robinson, Lane 8 and Elderbrook, among many other top performers and local Boston artists.
Ahmen Releases Inspiring Debut Album Per Aspera Ad Astra
Breakout hip-hop artist and social activist Ahmen has released his highly anticipated album Per Aspera Ad Astra. The LP's title, meaning "through hardships to the stars" in Latin, sets the tone for the album's purpose and overall story. Through seamless combinations of musical and lyrical talent, with an unapologetic determination for societal change, and thought-provoking, relatable personal trials and tribulations, Per Aspera Ad Astra is a story told in many ways, but with a global message that each of us has the power to ignite change in our lives, and even more so, the world.
ACRAZE UNVEILS EMPOWERING NEW SINGLE, "THE OTHERSIDE" FT. PAIGE CAVELL
"'The Otherside' represents a celebration of personal growth and overcoming adversity," says ACRAZE. "Knowing how to love yourself is something that's hard for people to do. But once you know the feeling, it's one of the best feelings."
Mouraine shares debut album, "In Search of Gold"
Mouraine's "In Search of Gold" is optimism, determination, and the most genuine representation of the human spirit at its finest. Sonically, the record spans from upbeat and sunny with "Gold," to buzzing and brutal with "Planet of the Apes," to the a catchy, lovesick, slick bop in "Sick of Your Love." It's a sweeping look into the life of a young man who has faced so much hardship as a first-generation Sudanese immigrant, but also a universal look at the emotions we all experience day to day.
NorCal Hardcore Trio DRAIN Share Epitaph Debut Record 'LIVING PROOF' Out Now!
Hailing from Santa Cruz, California, hardcore trio DRAIN finally unveil their highly anticipated sophomore album 'LIVING PROOF' via Epitaph Records.
SAXKBOY KD ROLLS OUT MUSIC VIDEO FOR NEW SINGLE "GUCCI RUGS" WITH THAT MEXICAN OT
David Guetta reveals official music video & first remix package for smash single 'Baby Don't Hurt Me' with Anne-Marie & Coi Leray
Matilda Mann Releases New Single "In Plain Sight" Today
Today the incredibly talented Matilda Mann, shares another example of her brilliant songwriting and heartfelt melodies that work magically across her latest track 'In Plain Sight'. Further to today's single, Matilda has also announced her upcoming acoustic EP 'You Look Like You Can't Swim', arriving at the end of June via Arista Records.