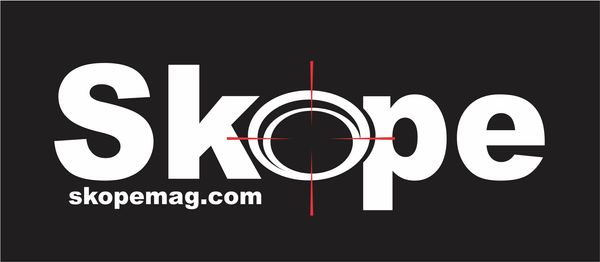 @skopemag news – saturday – march 11, 2023 @ 5 pm est
@skopemag HQ – http://smarturl.it/skope
Buy & Sell @skopemag Marketplace
https://skopemag.com/category/services
Out Today from Sage of New England: "Racunga"
"Racunga" represents the fifth single to be released from the EP 'Encounter,' which will be released in April.
"Racunga" is the name of a fictional spirit created by Hayes, and is about awakening the spirit of generosity, compassion, and adventure in our hearts. For the listener to be healed and to be healers. It is a song which encourages us to live life to the fullest.
The Stone Eye Release Their Next Single "Not My Circus"
The Stone Eye Release Their New Single "NOT MY CIRCUS". The Stone Eye is that spot on the sun that burns a memory into each layer of immersive sound. Not to be placed in a box, their stylistic music continues to be released with "NOT MY CIRCUS".
BLOODSTARVED Unleash Heavy New Single 'Darkwater'
f you're looking for more bands with the "Thall" sound, this is for you. BLOODSTARVED is Andrew Zink of BROJOB and Robert Luciani ex-Vildhjarta / Means End. The duo are introducing a brand-new single 'DARKWATER', the second track they've released since welcoming Robert Luciani as vocalist.
'DARKWATER' is now out worldwide on various music streaming platforms through Hollowed Records / Kontrolla Music Group.
MNRVA Release Video For "Not the One"
Doom metal band MNRVA have released a video for their song "Not the One". The track is taken from their album Hollow which came out last year via Black Doomba Records. A vinyl version is set to be released on April 7th, 2023 with pre-orders starting on March 17th, 2023.
The band comments: " 'Not the One' is a mid-tempo, sludgy track with a psychedelic intro, catchy vocal hooks, and in-the-pocket grooves. We filmed the video at Filmmaker Chris Bickel's compound on a sweltering Saturday in June. Columbia, SC's city motto is "famously hot" and we were all pretty much at our limit, even with constant hydration and industrial fans, which set the perfect scene for a song about burning it all down. The hottest part of the day was actually well after sunset, when the director had us improvise some around-the-bonfire scenes. The fire burned so intensely hot and fast that we had to act quickly. Kevin is a natural at spontaneous invention, and dark mystery."
Extreme Metal Band Noxium Ferus Unleash New Album "Blasphemicon"
Hailing from the cold mountains of Norway, Noxium Ferus is a diabolical horror act fronted by Espen Dyngen, a misanthropic hermit who has written lyrics for many well-known metal bands. The album is hard-hitting, old-school blackened death metal with a recognizable sound and style. The band's first offensive audio attack is the release of the single "Dickslapped by the Devil," featuring guest artist Jontho Panthera, Ragnarok drummer and leader. Noxium Ferus is completely uncompromising in its musical identity and content, presenting its audible horror show with offensive humor and strong anti-religious content.
Canadian hardcore act Citizen Rage unleash blistering new track and album pre-save
"What's It To You" is a direct response to anyone who thinks they get to dictate the way other people live their lives. Its our way of standing up to them. Whether it's the governemt, the clergy or anyone else who wants to say "my way is the only right way and my morals should decide how you get to live."
Its a "fuck you" to those bigots who are so scared of things they don't understand, that they'll yell and scream and protest peoples right to exist as themselves.
Psychedelic doom band Owls & Eagles Unleash "On My Way" Single With Visualizer Video
Owls & Eagles unleash "On My Way", the next track from their upcoming album – Patience Vol. 1
Song 2 In the story of Patience, Searching for her real self and a new home she finds the Demon. This Demon came looking for fear long ago, and now with a new mindset and a new will, all the demon finds is her rage. Knowing what she must do to overcome these fears and negative feelings the fight is on. No more will she be kept down by this Demon, no more will she let her fear win, she defeats this monster and wears its head as a crown knowing she can do this by herself and for herself. Queen of herself!
Asian Canadian Alt-Pop Artist – Vicki Lovelee (New Music Video Release)
"Counting Me" is a revenge pop song about reclaiming your confidence in the face of rejection. When focusing on yourself, you realize you can thrive without them. In the new music video, Vicki Lovelee playfully taunts her ex-lover. Even though they left her, they still see and hear her everywhere and their regret slowly drives them insane. "Think of me all the time, when you close your eyes you're not counting sheep, you're counting me". The song blends dark pop with theatrical elements (think Lady Gaga, Melanie Martinez and Phantom of the Opera).
TYGERS OF PAN TANG: new single and video out now
Time for a new single from "Bloodlines", the upcoming album from NWOBHM legends TYGERS OF PAN TANG. And guitarist Francesco Marras looked to the band's history when he wrote "Fire On The Horizon".
"I was inspired by an old Tygers song – 'Running Out Of Time' from the album 'Crazy Nights'", Francesco enthuses. "I wanted to write something fast and powerful to live up to the band tradition of having powerful guitar riffs and short, impactful solos. It sits perfectly alongside the other nine fantastic tracks on the album".
[Album Stream] Big Dese & Mike Martinez – Tommy DeVito
Boston underground rap legend Big Dese and Florida producer Mike Martinez bring you a hardbody 10 track offering you can't refuse. "Tommy DeVito" boasts brilliant rhymes and bangin beats from top to bottom. For fans of lyrical hip-hop and hard hitting production, check out the new project now via Bandcamp and all streaming platforms.
Catch MY LIFE WITH THE THRILL KILL KULT Live on 2023, EVIL EYE TOUR with Special Guests ADULT. & KANGA!
In celebration of 36 years, the legendary WAX TRAX! Industrial-dance trailblazers MY LIFE WITH THE THRILL KILL KULT announce additional dates for their EVIL EYE TOUR, featuring the band's classic hits from 1987 – 1997. With fans clamoring for dates throughout the East and North Central states, the band released 16 additional dates, once again alongside support acts ADULT. And KANGA, including shows in Minnesota, Iowa, Indiana, Illinois, Ohio, Pennsylvania, Massachusetts, New Jersey, and Halloween night in New York City!