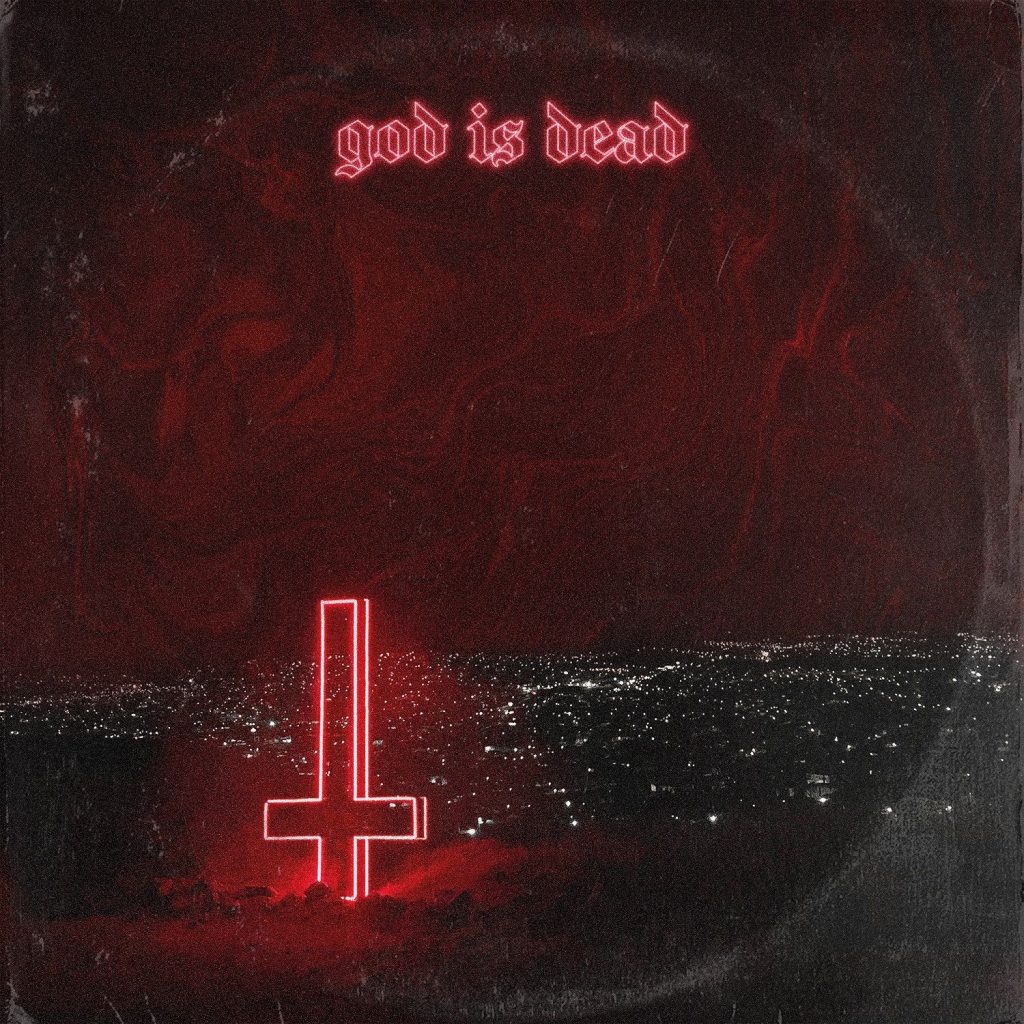 If you've ever wondered if pop harmonies could be both powerfully crushing and fragile at the same time, then there's a good chance that DEVORA's new release God is Dead is going to be one of the more compelling works you stumble across this January. From the self-aware "Pornstar" to the subtle commentary of "Bonesaw," poetic and highly multi-interpretive lyrics are always the most important elements for us to behold in God is Dead, and they're constantly accompanied by the sort of shadowing instrumental pleasures that accent a verse just enough to shape its subtext.
https://www.instagram.com/devoramusicxo/?hl=en
DEVORA is a disciple of her dualities as a songwriter in the title track, "Wild West" and "Bonesaw," each of which displays a desire to embrace grandiosity that is never fully realized by the lyrics she's singing to us with such ease. The cathartic element in "Pornstar" would be downright gothic were it sporting the sort of overindulgences a synthesized backdrop would provide, but there is no such nonsense to be found in this record's contents. This is a tale that starts with introspection over sonic commiseration, and coming out of a drab year for indie rock and pop music in general, it's possibly some of the more exciting content you'll hear from an unknown artist.
There's no rigidity in the melodic construction of "Bonesaw," "Pornstar," the title track, or "Wild West," but I don't know that it would be fair to call any of these songs surreal in style (at least not from an instrumental point of view). The haunting tone of the vocal is always what makes the music feel rather postmodern; for the most part, DEVORA is keen on utilizing rhythm as a launchpad, which isn't particularly popular among her peers at the moment.
She exchanges clandestine jabs with the percussion in "Pornstar," apparently for the sole purpose of demonstrating contrast in what would be a smooth-sailing pop performance without her depth of attitude. Even the darkest of harmonies found within God is Dead has a pop influence that I'm in love with when listening to the record's deeper cuts, and if this is something she's able to expand upon in her future studio work, I think she'll find critical respect easy to come by.
DEVORA has an all-or-nothing mentality in her songwriting that makes me want to adventure with her no matter the length of the song she's singing into the dreamier side of life's darkness, even if it means risking a little bit of my vulnerability to unearth what it is she's depicting so beautifully with her material. There are layers to her persona that can only be understood by taking apart the lyrics from the music in God is Dead, and I imagine this to be a deliberate feature she wanted us to take note of. There's more that we have to learn about this player to appreciate the story she wants to tell with this music, but at this moment in time, there isn't another songwriter in her scene who has gained more respect from me this January.
Matthew Rowe