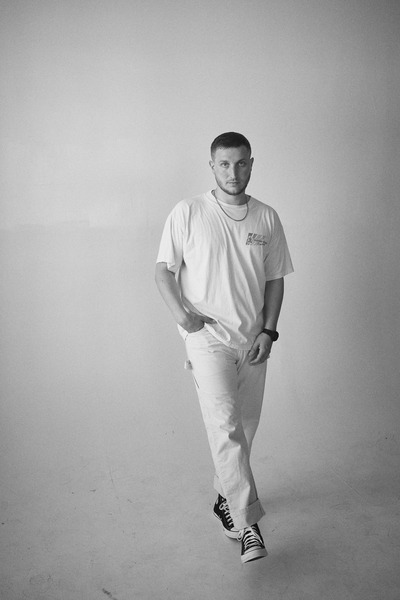 Lebron shoutouts, synth bass, and tongue-twisting wordplay complete the new Ty Brasel dynamic collaboration with Jay-Way on 'MAD 2 THE MAX,' the lead single from Brasel's new full-length album 'TRANSCENDENT.'
'MAD 2 THE MAX' is produced by Dove Award-winning engineers Dirty Rice, Joseph Prielozny, and JuiceBangers. This record brings renewed energy to Brasel's signature blend of rap, R&B, and pop. 
Brasel shares more about this release: "Continuing with the themes of purpose and passion, 'MAD 2 THE MAX is a feel-good banger that is carried by a nonstop flow and a catchy melody." 
'TRANSCENDENT' is a 15-track long album with a number of exciting high-profile appearances such as The WRLDFMS Tony Williams, 1K Phew, Aha Gazelle, Aaron Cole, Foggieraw, and Parris Chariz. With each record, Ty Brasel showcases his ability to improve his wordplay and tap into vulnerable themes. 
He elaborates on the meaning behind 'TRANSCENDENT': "To 'transcend' something, you rise above your limits and overcome whatever's holding you back. That word is reflective of my own life experience. Trauma, fear, and pride can get in the way of you accomplishing your goals. I'm here to show people, using my own life and my own music as an example, that you can always keep going."
'TRANSCENDENT' portrays triumphant redemption, a soundtrack for not giving up, and hunger to keep going despite unfortunate circumstances. Listen to 'TRANSCENDENT' out now. 
https://open.spotify.com/album/6rIfLRsHOsNEsLsRV3V5RG?si=NaKz8383S_2gW4eg4xJ3CQ