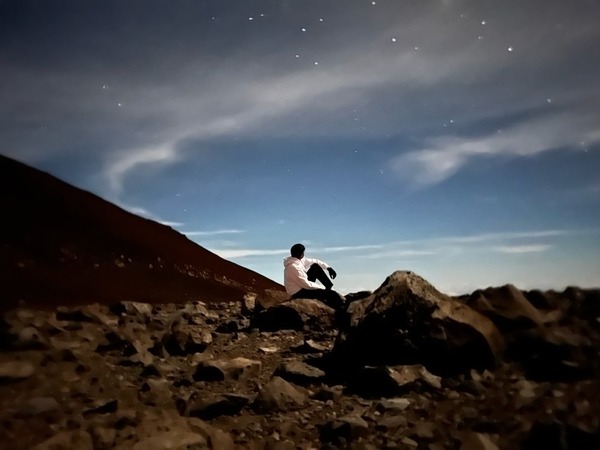 Anizzy blends a wonderful hybrid of styles into a cohesive, compassionate whole on the genre-defying "The Return." Bollywood soundtracks, R&B, trap, and more get weaved into a colorful tapestry. The resulting blooms of colors feel fully immersive. He makes sure each flourish matters for the evolution of the groove and reveals a well-listener ear. Melodies have their distinct richness to them. Beyond that, incorporating so many different cultures into something that defies categorization is an outright joy. It is not an understatement to say that there is very little else out there that sounds quite like this.
Holding off on beats initially, he starts things with elegant string work. From there, his voice gains a commanding presence. A mixture of tenderness and deep thoughtfulness enters into the procession. Throughout the journey, the song only grows in confidence. Each iteration of the theme further adds to this cyclical sensibility. Like a mantra, he ensures that the word choice only adds to the gorgeous quality. Even when the percussion finally hits, it retains a degree of aloofness. Less about rhythm, the slow tempo gains an emotional stance behind it. The work's minimalism helps ensure that every slight variation achieves a degree of sheer majesty, bringing the song to its grandiose finale.
"The Return" features the incredible poetry of Anizzy in the verses have a lighter-than-air quality to them.
Listen on Spotify:
https://open.spotify.com/album/2nwvlSlQYVpnU7YV85PDUW
Follow on Instagram:
https://www.instagram.com/anizzymusic/