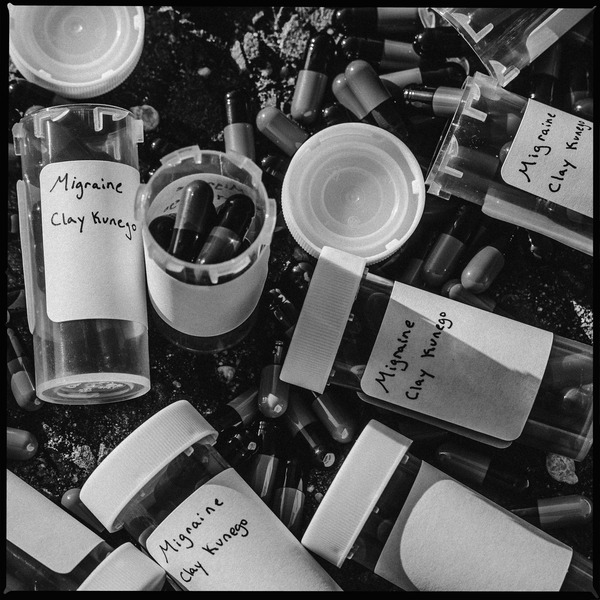 Raw, unhinged garage rock fury races by on "Migraine" as Clay Kunego pours his very soul into the sound. Volume deserves to be absolutely blasted for theirs is a physical approach. Everything here bludgeons the listener into submission from the hyperactivity of the rhythm section to the searing guitar riffs that blaze themselves upon the skull. Somehow vocals manage to swim through this riotous din rising above the rest of the sound. Kept front and center they have a commanding presence to the overall spirit of the work, one that is doubly refreshing to behold.
Apple Music – https://music.apple.com/us/artist/clay-kunego/1641154602
From the very beginning the immediate tone is set. Layer upon layer enters into the equation immediately. Buildup barely exists and the listener does not have a moment to catch their breath before being thrown headfirst into the mix. Everything here draws from the latest resurgence of garage rock. King Gizzard, Thee Oh Sees, and more lend their wily ways to Clay's expansive elaborate take on the style. Going for broke in a sense the track swirls about in a fashion that feels outright incredible to behold. A tremendous amount of talent is imbued within each twist and turn. Virtually reckless with their crass indifference towards convention, this sound at times harkens back to the early days of punk rock, back when it was a direct challenge before it became something expected.
"Migraine" revels in the exquisite songwriting of Clay Kunego for he offers up a slab of cacophonous work that never lets up.