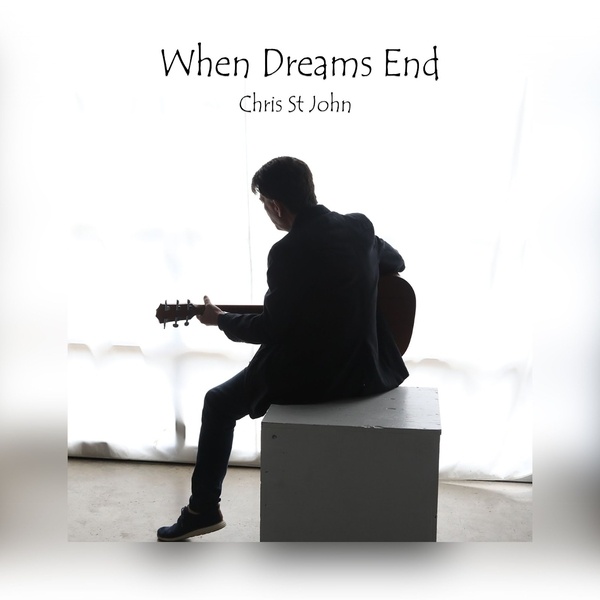 Delicate folk phrases rise up over the course of Chris St John's tender "When Dreams End". The arrangements feature a nimbleness. Stylistically he incorporates elements of folk, western rock, classical, and more in this dusty experience. Everything here has an otherworldly presence nicely fitting into the album's title. Verses here have a sweetness about them, even as the overall tone tends towards the tragic. Yearning is an essential part of the entire experience, with each song seemingly building off the very last. Instrumentation here proves critical as there is a wide variety of approaches used within the confines of the album.
A fully realized chamber pop style introduces the album with "Lost Without Your Love". Nods to Lambchop's casual grace certainly play an essential role within the scope of the work. Vulnerability reigns supreme for "No More One Mores" has a personal highly detailed aspect to it, right down to vignettes from a life lived to the fullest. By far the highlight comes through as "When Dreams End" has a timelessness to it. From the piano to the guitar the whole thing builds itself up into a force of nature. Spry grooves take shape on the yearning of "Here Name Was Lilly". On "Bitter Tears" they bring it all home with a sense of peace.
"When Dreams End" shows off the poetry of Chris St John for he creates a world that truly engrosses the listener in the best way possible.