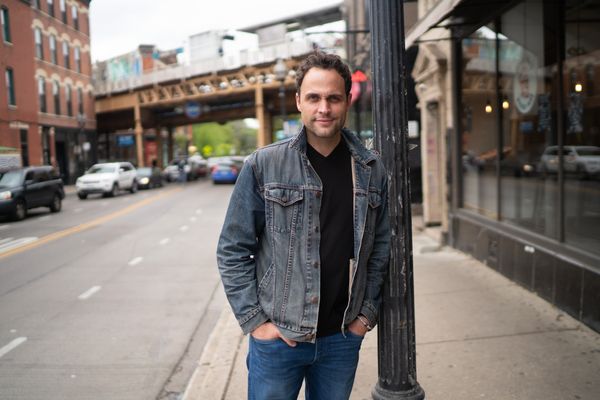 Indianapolis-based heartland rock singer-songwriter Brett Wiscons sat down recently with @skopemag to talk about his fantastic new album, "Late Bloomer" (out now).
@skopemag: Tell us about your new album.
Brett: This album was three years in the making. It's my most personal, vulnerable, and musically varied offering.
@skopemag: How did you gather these songs together?
Brett: It started when my producer/collaborator, Thom Daugherty, and I wrote the title track back in the summer of 2019. I'd just come off playing a career-highlight gig—the Jon Bon Jovi "Runaway to Paradise" Caribbean Cruise—and I had high hopes for the remainder of 2019 and into 2020, but then the global pandemic changed that. Thom and I made the most of that lockdown by writing and trying to make sense of it all.
@skopemag: What is the story behind the song "Late Bloomer"? What inspired it?
Brett: This is the song that kicked off the album writing process. A lot of the songs on the album are written from my perspective. This was a motivational song to inspire not only other people, but to remind myself that I have what it takes to continue to grow and expand my career. Sometimes, we all need a refresher that we are enough, and we are badasses in our own right.
@skopemag: What was your favorite part about recording this album?
Brett: We did it all remotely, and Thom did a stellar job producing and engineering the final product. I honestly don't believe it would've sounded as cohesive if we did all record in the same studio. It happened exactly as it should have.
@skopemag: Who are your biggest musical influences?
Brett: My biggest influence is Hootie & the Blowfish. That band caught me at just the right time—the mid-90s—when I was impressionable and hungry to become a musician. They showed that you can write universal, straightforward songs, and you don't have to be too abstract or "cool" to drive home a point. I'm a lot of things, but I don't know if I'm cool. I'm okay with that. I'd rather be genuine.