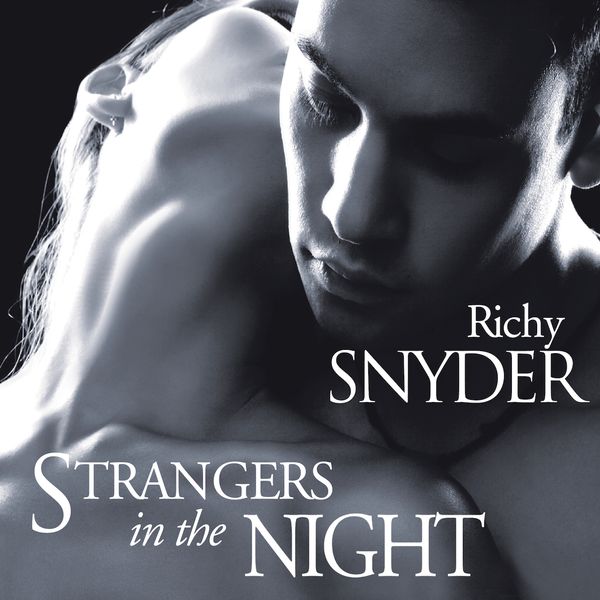 When I think of "Strangers in the Night", my mind shifts immediately to the timeless number performed by Ol' Blue Eyes himself, Frank Sinatra. The song was originally composed by Bert Kaempfert and a fun fact here is that the English lyrics were provided by Richy Snyder's father Eddie Snyder. The 1966 classic made famous by Frank Sinatra's performance was also co-written by Charles Singleton. So it seems Richy Snyder has a deep connection to "Strangers in the Night" thanks in part to his dad's major contributions to the original composition. The history is definitely there and so now the question is will Richy Snyder live up to this rich history and deliver a genuine and respectful performance?
The answer to that previous question is an astounding YES! Richy Snyder delivered a very classy 'n' tasteful take on the classic number. There is a delicate touch and genuine tone in place when you listen to "Strangers in the Night". Richy Snyder has such a well-trained voice that is pure and soulful and doesn't miss a beat or note on the single. Bringing the listener back to the age of Crooners, Richy breathes new life into "Strangers in the Night". With a sound that is timeless and style that is contemporary, Richy Snyder invites fans new & old to enjoy "Strangers in the Night". I have to say that this is a rousing rendition of this top-shelf recording and Richy Snyder should be very proud of his efforts on this project.
"Strangers in the Night" is pitch perfect with wonderful melodies and excellent orchestration. This single is off of Richy's album titled 'Gee Baby, Ain't I Good to You' and is a pure joy to hear. With a perfect arrangement and musical direction, "Strangers in the Night" will be floating through your ears for days & nights to come. Richy Snyder is a talented singer & artist who has paid homage to a Golden Age of music.
"Strangers in the Night" is in the spotlight once again and be sure to SKOPE out the official music video right here: https://www.youtube.com/watch?v=971t2pgmmxA.
https://open.spotify.com/track/5494mnXmpu7A9zq7g9Buuz?si=2671160783844251
www.facebook.com/Rich.E.Snyder
By Jimmy Rae (https://skopemag.com/?s=Jimmy+Rae)