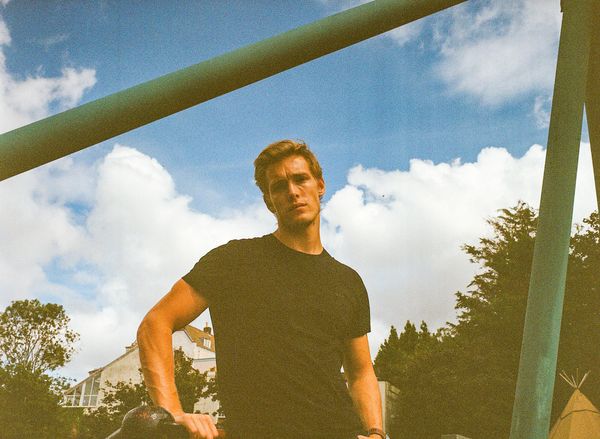 Singer-songwriter Ayrton Jimenez is set to once again take the folk music world by storm with the release of his sensational project, "Before Tomorrow Comes." His musical palate is a unique blend of folk, Latin, and hints of Indie, resulting in a refreshingly distinct and authentic sound. Not only is his music extremely captivating, but so are his lyrics, filled with relatable prose, possessing the quality that envelops listeners from start to finish.
"So please, let's hold onto now, let's savour the hours away from the crowd.
The trees, they sway with the sounds, they twirl and they bow before tomorrow comes…"
Collaborating with an acclaimed production team, stylists, and models, the accompanying visual was shot at JK Media Studios. It depicts an elegant Latin waltz, and it unquestionably raised the bar for the entire experience. A riveting and smooth single, "Before Tomorrow Comes," was produced by Tanvi Kochhar. Encompassing a distinct flow and songwriting, Jimenez stands out amidst other artists due to his ability to intuitively direct listeners to the song's deeper meaning. Indeed, "Before Tomorrow Comes" is a testament to Jimenez's unique and unmatched vocal prowess, which makes him one of the most skilled musicians in today's music scene.
Ayrton Jimenez is based out of Bristol in the southwest of England. When Ayrton was just ten years old, he started writing songs in English and Spanish, marking the beginning of his career as a musician. Ayrton made his first professional splash in the streaming industry in 2021, drawing inspiration from well-known musicians such as James Bay, Guitarricadelafuente, and Eric Clapton, to name just a few. Since then, he has been moving forward at a breakneck pace, putting out a series of songs that have continuously won him new listeners from all around the world.
"Before Tomorrow Comes" is now available everywhere, including Spotify and YouTube. Follow Ayrton Jimenez via his Instagram handle to know more about him.