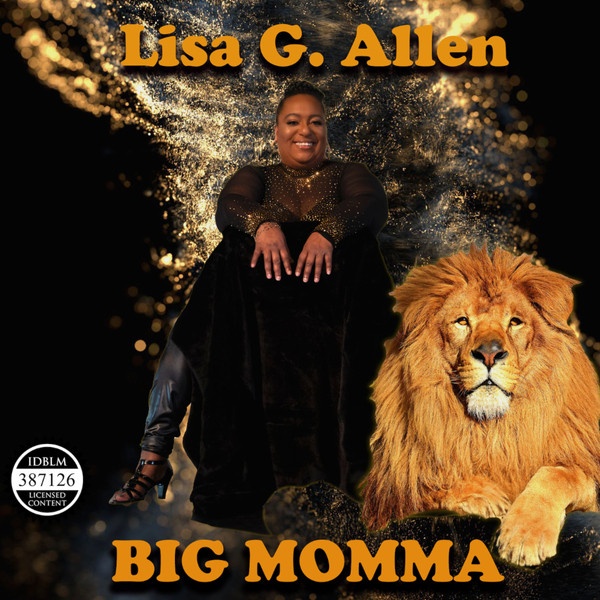 Lisa G. Allen grew up in the church. She is now sharing her gifts and talents with the world.
Lisa's motto is "If I can't play my music for my pastor I won't sing it"!
"Check out her DEBUT song "Big Momma" (a women's empowerment song ) using elements of the Isley Brothers classic " Between The Sheets" with a flip of the Notorious Big hit "Big Poppa".
Written by John (J Esq) Marvin Brown and Ronnue McThomas. Produced by Ronnue McThomas. All music played by Roc Phizzle. Engineered & mastered by Cosmo Rossi. Mixed by Cosmo Rossi and Ronnue Mc Thomas.
If this track is giving us a glimpse into what Lisa G. Allen is going to be dropping on the regular, you can count on seeing her name in the headlines a lot more often…
-Garth Thomas, The Hollywood Digest
From the casual groove that hits us in the chest shortly after pressing the play button forward, there's no getting around the personality of the new single "Big Momma" from Lisa G. Allen. Produced by Ronnue and recently topping the club-adds chart, "Big Momma" introduces us to a Lisa G. Allen ready to step out of the feature role and become the main attraction, and her performance here does a lot to solidify her place as one of the more adept players in her scene at the moment.
-RJ Frometa, Vents Magazine
First and foremost, I've got to hand it to this singer and songwriter for her depth as a rookie recording artist, as I don't hear much of this caliber out of her direct peers on the west coast these days.
-Cleopatra Patel, Big Celebrity Buzz