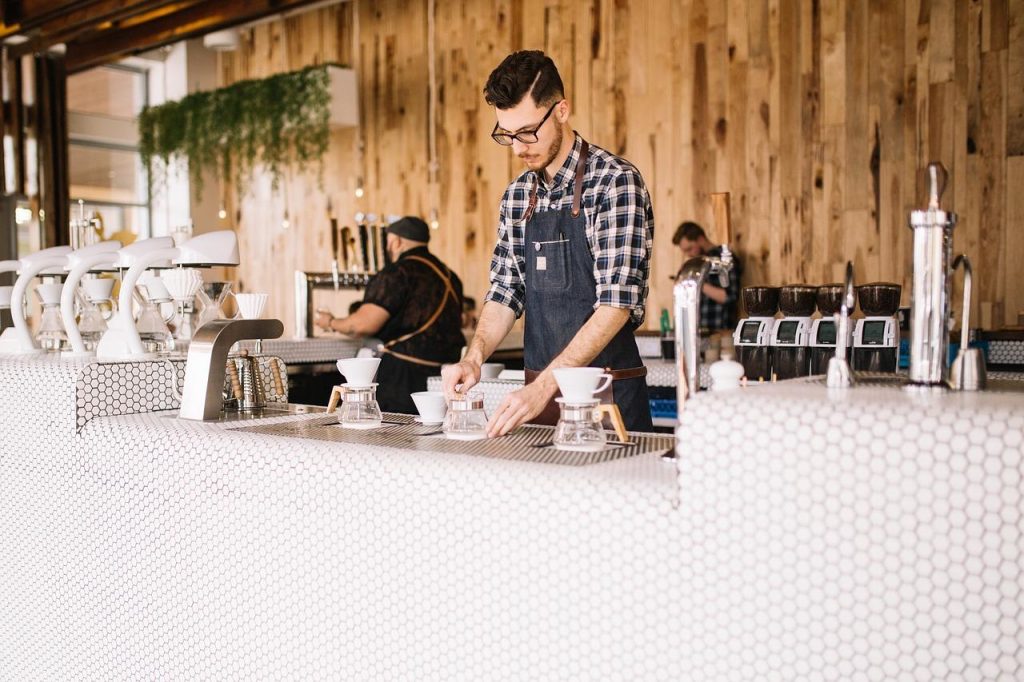 In general, food and beverage (F&B) businesses run on pretty tight margins. They have always relied on being able to maintain standards at a high-enough level to keep winning back customers and thus keep the revenue rolling in each day. With so much competition here, there and everywhere in the major cities of Australia, how can F&B businesses make their operations slicker and more efficient?
It's a problem that particularly affects older businesses who haven't had any updates in a long time. When things have been going well for so long and you have kept up your standards, it can be hard to know where you're going wrong. Below are some tips to streamline your F&B operation.
1. Digitise and Automate
If you haven't yet invested in a professional POS system, then now is the time. If you're still using an older cash register, or are unaware of just how smart and capable POS systems have become, then you're missing out on a whole raft of advantages for your business.
If you're still using an older cash register, or are unaware of just how smart and capable POS systems have become, then you're missing out on a whole raft of advantages for your business. Visit https://www.rssts.com/quick-service-pos/ to see how POS improves sales, labor management, quick service, and reporting.
A cutting-edge POS doesn't just monitor your income, but can compare the inventory sold and ensure that there is no waste, theft or other illicit dealings going on such as bartenders over-pouring for their friends in your bar.
These systems can also help to automate your ordering, as well as your customer outreach and special offer promotions. You can tie the POS into your online presence, creating a more all-in-one centralised hub from which you can manage virtually every aspect of business. Speeding up these elements leaves you more free time to do the things you want to promote your business and maintain standards.
2. QR Code Ordering
One further aspect of making your business more digital and cutting-edge can also come in the way your customers order. Instead of sitting and waiting for a server, why not allow customers to put in their order as soon as they get to the table? By using a modern QR code system, customers can scan, access a web-based application (tied to your POS), place their orders and pay within moments of sitting down.
This streamlines business in a number of ways. First it ensures no one is waiting for an order to be taken. Next, it reduces or removes human error on the part of your staff because order tickets are digitally printed and easy to read, and the customers themselves have made the selections. It will inevitably also increase the speed at which they receive their orders, keeping them happy, and ordering more. Finally, it ensures you don't end up with dine and dash customers, or make mistakes forgetting to add things to bills.
3. Data Diving
How much time do you spend going over the data that your POS system delivers to you? Collecting and studying your F&B data is critical to making your business work more efficiently. You could, for example, discover that a "flagship" drink or dish that you have been selling for a long time is losing popularity, and it might be time to rethink it.
You might also notice that you're frequently overstaffing the bar on weekdays and thus increasing your staff wage bill each week. Data can help you see more clearly when and where you need to deploy staff.
4. Promote Customer Loyalty
Bringing in new customers is always great, but it's retaining customers that really keeps a business afloat. Therefore, creating customer loyalty initiatives (another thing your POS system can help you with), building a strong brand, and training your staff to deliver an unforgettable experience all matter a great deal.