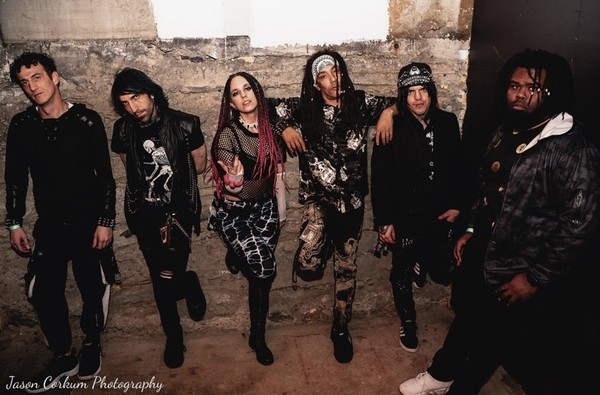 New Hampshire-based Sepsiss has released an enthralling single accompanied by a music video titled "Yesterday Isn't Me." Noted for its thunderous and engaging guitar riffs and original lyrics, "Yesterday Isn't Me," is captivating – amassing thousands of views in just 24 hours after it was released. Determined to develop new fans of the rock genre with their authentic music sound, Sepsiss doesn't seem to be stopping soon. The band creates an ambitious blend of rock music that takes listeners on an emotional journey through lyrical narrative and their trademark rock sound. There's something for everyone in "Yesterday Isn't Me," from powerful guitars to screaming rhythms to fascinating lyrics. The song contains everything that a listener may want in a fresh and lively track.
The band took advantage of COVID constraints and built its brand by performing live, producing new content, and winning its second regional prize. A direct effect of this is that the band has continued acquiring momentum and establishing themselves as trailblazers in the New England music scene. Sepsiss is a two-time winner; they have been awarded a hard rock/metal award at the New England Music Awards in both 2019 and 2021. In 2020, the band's debut full-length album, "Almost 11," was released via The Orchard.
The team Sepsiss is poised to establish itself as a major player in the new era of modern metal and hard rock. They are now planning to add more music and videos to their repertoire in the near future. Aside from that, the band is developing a language and landscape that will attract new listeners to the hard rock/metal genre while maintaining a balance between tradition and authenticity. Joined by an infectious army of "swarmies," Sepsiss uses social media and live broadcasts to communicate with new fans and grow their fan base. Melissa Wolfe, the band's lead vocalist, is also the inventor of Immaculate Connection Gaming, a Halo-based social network available on the Xbox and the Microsoft social club. Sepsiss and the swarm play games together online, meet up at live events and concerts, and collaborate on the band's music art.
"Yesterday Isn't Me" is now available on YouTube and Spotify. Visit the Sepsiss' website to discover more about their projects.