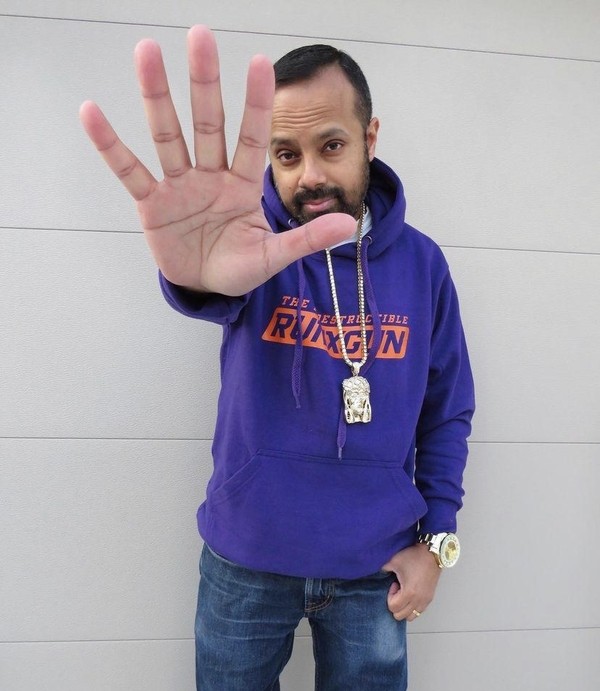 Looking back on the 14 years since DJ Andre 905 started his career, he understood developing his abilities as a DJ would take time and dedication to his craft. Aside from studying the styles of Canadian DJs such as Grouch, (quite literally) Starting From Scratch and Baby Yu, the Mississauga, the Ontario native also purchased turntables and carefully curated vinyl records before spending hours practicing his technique. To be able to take control and groove with a crowd, of any size, requires a DJ with the reflexes to instinctively know which records should be mixed together. This required reinventing himself alongside an ever evolving art form, Andre eventually began looked to Serato. These days, his go-to setup consists of Technic 1200 turntables, either a pioneer mixer or CDJ 1000s to spin Hip-Hop, R&B, Reggae, Soca, Top 40, House, Electro, Retro, Old School, and more.
While Andre may not attribute the success in his DJ career to any one performance, he acknowledges that his vision has remained clear. From the very beginning, he saw and seized his opportunity to establish himself as Andre 905; an Ontario-based DJ with attributes that go beyond his ability to spin a turntable. In the greater Toronto area, deejaying was turning into a more lucrative and renowned profession when club bookings became corporate events, parties, and even full size concerts.
More recently, Andre 905 has deejayed at the Duke Canadian Invitational games at the Paramount Fine Foods Theatre, in addition to concerts with Three 6 Mafia's Juicy J and Young Money's Tyga. These notable events also featured the likes of Drake, Usher, The Toronto Raptors, Raekwon, The Weeknd, King Of The Dot, and more.
When it comes to a professional career in being a DJ, Andre 905 is no stranger, even to the more well known stadiums and venues in the Toronto area.
In Andre 905's world, hard work and consistency pays off, in spades. Working up to larger venues and concerts in part allowed Andre to be named official DJ of the Toronto Raptors 905 G-League basketball team. Since then, Andre 905 has deejayed all of the Raptors home games at the Hershey Centre, along with a couple of home games at the Air Canada Centre. In addition to rocking the turntables on his own, Andre has spun alongside other DJs, such as DJ Drama (Gangster Grillz Mixtapes), Stevie J (Liv On Sundays Resident DJ in Miami), Charlie B (Preme/YG Official DJ), DJ Self (Power 105.1 FM), etc.