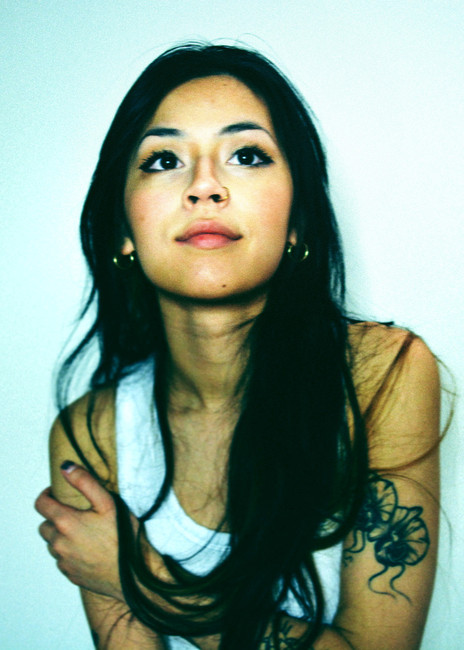 @skopemag news – friday – march 4, 2022 @ 12 am est
@skopemag HQ – http://smarturl.it/skope
Syd Carter West Unveils New Music Video for "Venom Hurts"
Vancouver-based Southern rock artist Syd Carter West has just released her newest track and accompanying video, "Venom Hurts." The song utilizes classic roadhouse blues tunes and the raw passionate vocals of Syd Carter West. The track focuses on the emotional turmoil Syd Carter West goes through and how it symbolizes forgiveness of one's self.
"Mental health doesn't have to define who we are but rather the obstacles we can face and come back stronger and wiser." – Syd Carter West
Amy Jay premieres new video on the heels of first LP
Following the February release of her first full-length album Awake Sleeper, indie-folk artist Amy Jay unveils the video, "Lucid Dreaming." The album was profoundly influenced by life in New York C
ity, and Jay found the inspiration for this song during a particularly strange morning commute when, through a half-asleep haze, she faintly picked up the smells of sunscreen and cigarettes.
APEIRON BOUND To Release Multiplicity
Prog metal band APEIRON BOUND will release their new album Multiplicity via Layered Reality Productions on August 26th, 2022. The first single "Emotive Servitude" will be released on March 25th, 2022.
IRON MAIDEN Axeman DENNIS STRATTON Joins LEADER OF DOWN On The Band's New Single & Video "HITMAN"!
Following up on the bold statement made by their 2018 debut album, the band founded by late Motörhead guitarist Würzel, Leader Of Down, returns with a killer new single "Hitman." The song features the band's trademark driving rhythms and gritty distorted guitars, including a brilliant contribution from one of Iron Maiden's first guitarist, Dennis Stratton, who shines on a late-song solo that gives the song a fantastic finale. Lyrically, "Hitman" takes the listener deep into the mind of the song's central character, a charismatic if mentally unbalanced murderer for hire. All together, "Hitman" hits its mark with professional precision!
TODAY: Toronto's alt pop artist Jenny Palacios shares emotive single/video "Grateful" reflecting on depression
Jenny's somber new single, "Grateful," explores the guilt she felt when she was surrounded by abundance but still felt a lack. "I wanted to elicit a sense of slow dreading numbness, because it can be really visceral hitting these low periods. It's like everything is a little blurry, faded, and far away. Everything's confusing but nothing's urgent. No beginning or end."
MARYZE ANNOUNCES DEBUT ALBUM
Montreal's queer bilingual pop icon Maryze announces her much-anticipated debut LP, 8, and shares a stormy-sweet pop R&B single "Experiments" on March 3rd. If Caroline Polacheck and Charli XCX collaborated to make a 2000s club banger, you'd get pretty close to "Experiments"… but not quite. A dark and sexy Y2K club banger produced by Jeshway, "Experiments" is inspired by Timbaland beats and ominous but fun tracks like Nelly Furtado's Maneater. Combining R&B beats with a wash of dreamy harmonies, infectious dark pop hooks, smooth vocal runs, and layers upon layers of synths, "Experiments" dives head first into the awe-inspiring sonic universe that is Maryze.
Skope : COMMANDO shares "Ready To Die" via BrooklynVegan | Debut LP out tomorrow
Tomorrow, the thrilling all-star team of legendary queer performers will be releasing their debut self-titled album on Kill Rock Stars. The record is vibrant, referential, innovative, and urgent. With ferocious energy and lyricism, they unite crowds in the struggle to smash racism, queerphobia, transphobia, fascism and all things that close society's minds, eyes and hearts.
NEPTHISIS Releases Video For "Down Below"
NEPTHISIS, the gothic music project of Sheila Eden, has revealed a video for "Down Below". The song is taken from her the critically acclaimed album Spiral Hollow which was released last month.
GIRLZLUHDEV SHARES LAID-BACK SINGLE AND VIDEO "SORRY FOR LACKIN"
BED-STUY RAPPER/ LYRICIST LOLA BROOKE RELEASES NEW SINGLE "ON MY MIND"
Lola Brooke, one of most definitive, distinct voices in Hip Hop rising out of New York, returns with the release of her latest single, "On My Mind," produced Semi Beatz [Luh Kel, Bizzy Banks], Tsunami, Trellsettaz & Wmarcos via Team Eighty Productions. Lola's new offering for 2022 pulls back the curtains to another side of the Brooklyn-born lyricist, showcasing versatility deeply rooted in budding stardom.
IZTHMI: Decibel Magazine Premieres Leaving This World, Leaving It All Behind Full-Length From Progressive Black Metal Practitioners; Record To Drop This Friday Via Satanik Royalty Records
In the ever-changing landscape of society and the world at large, the IZTHMI collective found themselves lost in a place that has become less and less recognizable. As the world continues to change in ways that are both terrifying and inevitable, IZTHMI seeks to move forward. Leaving This World, Leaving it All Behind represents the mourning of the losses that we all have endured these last couple of years, and a celebration of the victories and hopes of what is to come. As we leave this world behind, we look towards a better one.
Full Album Premiere: Izthmi – 'Leaving This World, Leaving it All Behind'
Eli Lev Returns with New Pop Folk Single From Forthcoming Album
Rising singer-songwriter and global citizen Eli Lev is making the world a smaller place, one song at a time. Eli pens lyrics and melodies for everyday enlightenment—songs that resonate because they're heartfelt, earthy, and offer the wisdom he's gained through lifelong travel and self-discovery.
Lenny Tavárez Lanza La Edición Deluxe de su Álbum KRACK / Lenny Tavárez Releases Deluxe Edition of His Album KRACK
Para acompañar el lanzamiento de "KRACK Deluxe", Lenny presenta "Que Vamo' Hacer" con una artista de talla mundial como lo es Anitta. El tema se puede definir como un reggaetón melodioso, casi romántico, con un poderoso "beat" que invita a mover las caderas, producido por el mismísimo Ovy on the Drums, quien tuvo la idea de juntar a ambos artistas en esta canción.