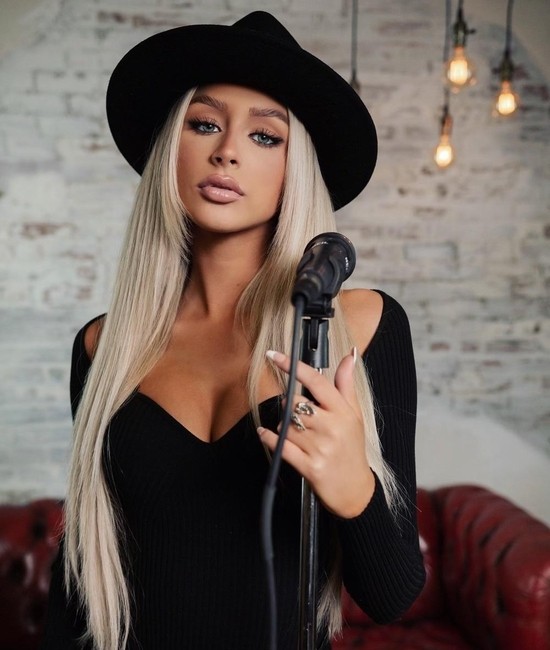 The emergence of singer-songwriter Syd, a breakout alt-pop recording artist from Austin, Texas, is built on a firm foundation for a love of writing poetry. Going back as far as age seven, when she first began writing poems, it wasn't until age 17 that she actually recorded her first demo of a song based upon a poem, which she simply called "Nothing." The 20 year old up-and-coming alt-pop Texan princess is in the early stages of beginning to meld many of her past and present poetic writings into alternative pop melodies and rhythmic songs that mesmerize her listener.
"From as far back as I can remember, writing poetry has been something I have loved, and thrived at doing," said Syd. "Pretty much as soon as I learned to read and write, I began writing my own poems about random things. However, it wasn't until my teenage years that I decided to really create stories and poetry built about my own life experiences."
What have those poems been about you may naturally wonder. Life. Many of Syd's poems which are now being morphed into songs are about her pains and struggles with love. Describing some of her past relationships as a "roller coaster of good and bad," Syd will not be shy in her approach to songwriting with these experiences .
"Writing is honestly my personal therapy. It plays a huge role in how I cope with personal hardships. When writing, that hardship helps me amplify my message for the sake of the song."
In 2020, Syd began working with a couple acclaimed songwriters and producers, including Drew Womack (Sons Of The Desert) and Tommy Shane Steiner, both from her native of Austin, Texas. With their country and storytelling background, they've been working with Syd to develop her own poems into inspired song lyrics, based upon her own life experiences. However, musically speaking, Syd credits much of her stylistic inspirations stemming from iconic pop music artists like Lana Del Rey, Billie Eilish, Hozier, and Bruno Major.
"Lana Del Rey has mostly inspired me as an artist and songwriter because she embraces her negative experiences and is not afraid to sing about them," Syd acknowledged. "Her old soul, style, and classiness will be something that I try to forever do in my own way."
And like many of her pop musical proteges before her, Syd commands a visual appeal which pop music fans also crave. Her confidence is unmistakable, and the classy, yet sultry swagger she adds to her music is one of pure confidence, and the other just good old-fashioned charm. As shown by example in her new video for "Medicine"
The future is definitely bright for this young emerging alt-pop singer-songwriter, although the tone and subject matter of many of her new songs may not be as equally bright as "Angel" was. With a few ups-and-downs still in her recent rearview mirror of life, the emotional passion still leftover from those recent experiences is sure to be songwriting fuel, which will produce powerful pop songs and ballads which tell stories about her experiences. With more than eight new songs already in the wheelhouse currently being developed into single projects, Syd will continue to build upon a foundation of crafting meaningful alt-pop tunes that are relatable to her fans. The first two new tunes – due out later in 2021 – are aptly and not surprisingly called "It's Over," and "I Wish You The Worst."
"My ultimate goal is to not only make music that helps me deal with my own struggles, but other people as well in similar situations," Syd states. "I'm grounded enough to know I'm not the only one out there who's struggled with emotionally charged relationships. That's life! But I do want to create music that when you turn it on, my listener actually stops and thinks, 'man, I felt that!'