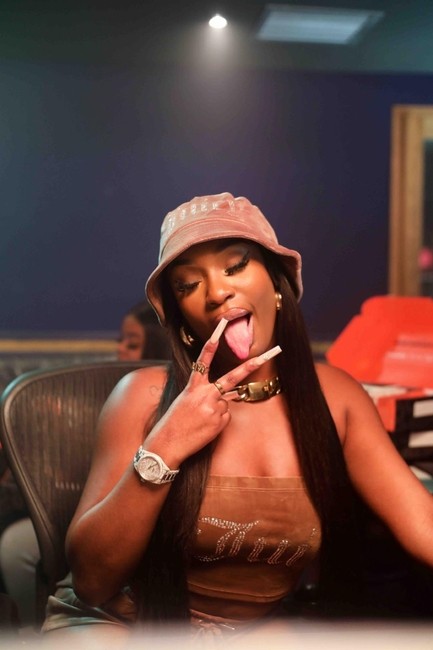 Kicking off 2022 with a bang, Ivorian Doll returns with fresh new single & accompanying video 'Boss', out now.
Channeling the kind of braggadocious energy on which she has become known for, 'Boss' pairs the coldest of drill beats with IVD's infectious, razor-sharp bars. Directed by long-term collaborator Kevin Hudson, the accompanying official video offers a fascinating behind-the-scenes insight into the recording of the track.
Ivorian Doll also stars in the newly released video for Ghanaian drill rapper Smallgod's latest single 'Holy F4k', on which she features alongside Black Sherif, Kwaku DMC and Chicago rapper Vic Mensa.
One of the fastest rising artists in British music over recent years, Ivorian Doll burst onto the scene in 2020 with breakout single 'Rumours', a track that has accumulated over 14 million combined streams across Spotify and YouTube, firmly placing IVD on the map as one to watch. Soon after, she featured on the official remix of S1MBA's Platinum-selling single 'Rover', with the remix pushing the track to #3 in the UK Singles charts. This was followed by her next single 'Body Bag', a menacing drill banger that accumulated a range of radio and press support.