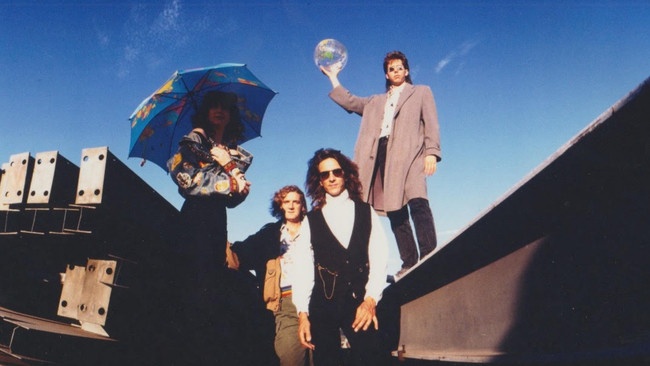 Recorded in 1989, at the Musker's Laurel Canyon in Los Angeles, Viper Records retrieves and releases a time capsule album from supergroup World Goes Round. A collation of songs that translate beautifully back to a time in the past, but also somehow feel more relevant than ever, this brilliant album gives us Whistlestop tour around the music of the 80's, in just over forty minutes. 
Collectively, Frank Musker, Elizabeth Lamers, Jeff Hull, Marty Walsh, and producer Tommy Vicari are a profoundly exceptional team of musical creatives; their track records over the years, individually and equally as outstanding as each other. With this special edition vinyl release, this exquisitely reminiscent album is a treat for young and old classic pop and rock fans.
Order a copy of the vinyl and find out more about this remarkable band: 
Despite being hidden away and living purely within a cassette for thirty years, World Goes Round and this incredible set of songs are finally getting the recognition that is deserved. Including tracks such as Great Talker, Rebel Heart and Round The World, the album is now available to buy on vinyl, for an unmatched and nostalgic listening experience.
Author: Charlotte Bromley