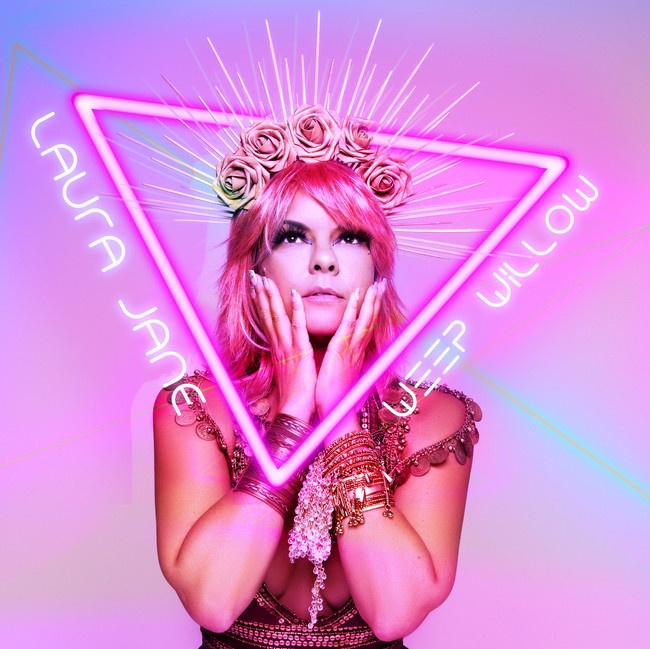 Before we begin, I would like to say thanks and that it is such an honor to get the chance to vibe with such an artist of tremendous depth. However, for some of our readers who may not be familiar with your persona, please introduce yourself. Who is Laura Jane?
First of all I am a human, a woman, an artist, I am an optimist and a soldier in music in 2021. Maybe this answer seems esoteric but it would seem silly to say WELL I AM A SINGER! My art is an expression of what is in my heart and mind for sure. A couple of things that maybe will help paint the picture, I was adopted into a multicultural family, my parents adopted three other kids and my family literally is like the UNITED NATIONS. We were encourage to be ourselves and explore our individuality. I was the only artist in the family and it has been my passion since I was like 7. Music is my lifeblood.
What were some of the factors that inspired you to take the career path of music?
All I can say is it called me, it chose me. This journey is crazy, and epic and filled with huge UPS AND DOWNS, only the ones who love this shit would continue on this path you know? Again music and creativity is my lifeblood.
One of the things that stands out about your music is the beauty of your voice and its distinct texture. Was this gift of chorale something that you inherited? Who are some of your musical influences?
Wow first of all thank you for this incredible compliment. I am aware I have a "tone" or "texture" , it is why I have been able to work as a singer in this business as a vocalist. All I can say is the tone is natural. But this EP in particular I was definitely exploring singing "small" and wanted to explore singing with a lot of "air" – like a tone with a breathe. I felt very vulnerable during 2020 like alot of artist, and I allowed myself to let that vulnerability come through my voice. I have been inspired by Billie Eilish and Emily King to give you an example .
Thus far, your musical career has been wondrous to say the least. Can share with us what it was like to work with Grammy winner Xavier Dphreppaulezz?
Xavier is a dear and old friend. He is as eccentric as can be and has a huge heart. He is also one of those people that is very in tune with what he feels is great – he definitely forces you to be better than you think you are. He is an incredible soul and artist and I consider him to be a mentor.
What were some of the memorable highlights in your career that gave you the drive to keep turning your melodic vision into reality?
Jeez, I feel like there has been many highlights. I have been lucky enough to be in the room with some huge icons in music. But I think at this moment it is the people closest to me that inspire me the most …..it's the more intimate highlights. For instance what inspired me to release this EP was two female artists who are my friends who gave me great feedback. One is Sy Smith who gave me great feedback about the music. I respect Sy so much, she is an award winning and nominated artist. The other is gal pal Siedah Garret who wrote songs like Man in the Mirror for Michael Jackson. She listened to the music and gave me great feedback. For me THESE ARE THE BIG HIGHLIGHTS now….people I respect liking my music…
In 2020, you spent a lot of time in your home studio recording the epic and soulful new EP Weep Willow. How did this project come about and what were your sources of inspiration?
The source of inspiration was pain, fear, and anxiety that the pandemic brought. I was sitting at my pool and hanging out with neighbor and he said "why dont I send you some tracks"….I said ok. I have never sat that still in years and years and years. I was almost haunted by the time, the stillness…I let that feeling guide me with lyrics and the whole vibe. This is why I feel compelled to pursue this EP, it truly represents and signifies a moment in history for me.
Weep Willow is your first release since your acclaimed album Everything Changes, which was released in 2012. What were some of the things that you learned about yourself and the music industry between the time that these wondrous projects were recorded?
Honestly I think I learned to not let that much time go between projects. The thing is we have to just keep creating content. So what I learned is that I must just keep going. The music industry is constantly evolving in great and horrible ways….so …..
How was your approach to recording Weep Willow different from your previous work?
Well this was the first time I was completely writing everything by myself and arranging, recording and producing all the vocals. It was just born from such a different place than all my other music. I had no intention or "approach" but to just honor what I was feeling….it was very "free – ing" to just be in my own zone and not worry about anyone else
Congratulations on your new release! How can music lovers and fans stay abreast with your work?
Any final thoughts? Come find me on social media! And let's get to know each other and stay in touch!