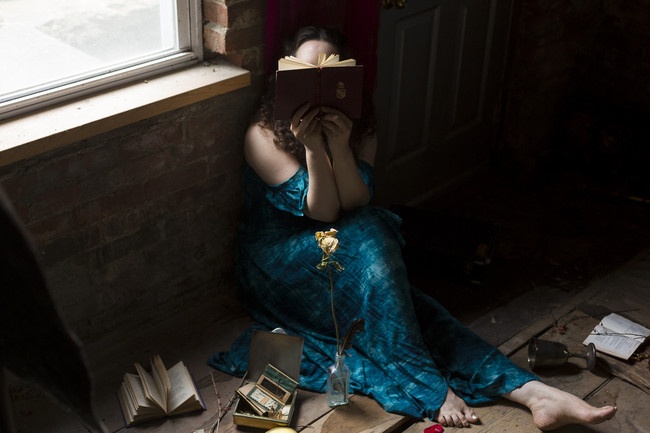 Over the last decade, the art of poetry has become more popular than ever. As one of the newer trends, people tend to mix their words with a melody, and this is where Rachael Sage and her latest project Poetica shine the most. Poetica represents an ethereal, poignant spoken word composition paying homage to the jazz tradition.
The distinctive Poetica sound documents Rachael Sage's thought process about the human experience. Circling back to the first lockdown, which feels like ages ago, alt-folk-pop act Rachael Sage and cellist Dave Eggar started Poetica as a passion project. They quickly realised Poetica was no longer something to pass the time with.
No wonder Poetica's self-titled debut album is described as Sage's brainchild. Via this 19-track long record, Poetica lets her fans inside of her mind while she happily enjoys avoiding any kind of song structure. She elaborates: "Writing song lyrics is very different for me than writing poems. Poems come from a much more subconscious, a mysterious place that I would almost describe as a kind of soul-searching. It's a very spiritual process for me, and I usually learn something after the fact, once each poem is written".
When listening to Poetica, remember to have an open mind and digest Sage's incredible songwriting. Starting with the opener, 'Unconditional,' the artist touches upon the power of unconditional love in the phase of grief. Knowing the power of love and self-belief, Sage battles with the curse of always wanting more on 'Beginning.'
The most admirable thing about this unprecedented project is Rachael Sage's ability to leave everything on the table and not hold back. 'Butterflies' reinforces her vulnerability, as she celebrates the pain of a broken heart.
Rachael Sage's impact goes beyond her musical talents. Her recent partnership with young person's creative agency BEATFREEKS, where the main focus has roots in creativity and spoken word in particular, creates an opportunity to speak up about the power of the spoken word and speaking up in general. BEATFREEKS give young people a voice and a chance to come out of their shells on their own terms.