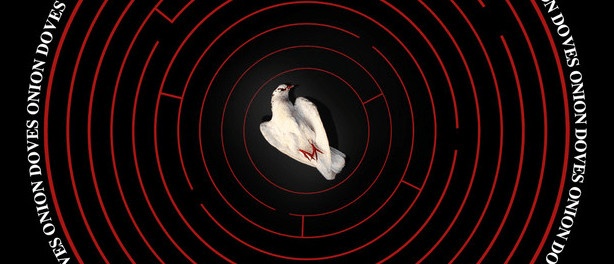 Longtime music listeners will relish the outright ambition on display here. BD Gottfried has a plethora of melodic skills at his disposal, sings like someone who knows well how to entertain large audiences, but he has something meaningful to say as well. Many of Onion Doves' thirteen songs have a pronounced social consciousness though Gottfried is far more likely to address issues in a poetic or artistic way rather than as a polemic or musical broadside. The abundant melodies heard throughout this baker's dozen worth of songs does help Gottfried's take on things find firmer purchase with listeners as a result.
TWITTER: https://twitter.com/bdgottfried
It isn't as if he's pushing anything extreme in those moments. Some people, however, don't necessarily mind artists airing their passions if they do it as musically as possible. It's apparent from the album's first song "Truth, Such a Rarity" Gottfried does want to indulge in some messaging. It isn't dogmatic, thankfully, and if Gottfried can be said to "fall" on a "side", it's humanity he's rooting for above all else. Electronic drums provide the percussion for many of the album's songs and has a particularly fitting track for the second song "Bathing With the Sinners". It has a much more deliberate tempo and some listeners may long for more piano as we hear in the opener, but synths and other instruments of its ilk are much more prominent. "Battling With the Sinners" underlines his feel for arresting phrases and/or images.
"Onion Doves" gives musical voice to the image of so-called champions for peace covertly pulling the strings for their own ends alone. It moves at a throbbing crawl and Gottfried's voice achieves a sharp contrast with the music's warm incremental swells. He builds vocal harmonies into the song, but the track's sonic density dampens their positive effects on the song. "9th Line Beauty" contains several of the album's finest melodic moments and the vocal is equal to Gottfried's best singing. It's another of the best piano-centered tunes and Gottfried's vulnerable words are never sentimental but poignant and probing.
https://open.spotify.com/album/2ExveMNHMZO88G9U9kOD02
The album's first instrumental comes with "Dance of the Serpent Queen". He has a strong main theme for the track, melodic per usual, but its variations are a mixed success. It is electronic through and through; the piano disappears from this song. It has quite an ostentatious title given its relatively conventional sound and approach. His cover of Nine Inch Nails' "Hurt" blows away the hushed despair of the original in favor of an occasionally disjointed and harsh landscape. It's relatable but different. One of the keys to any good cover is balancing a reverence for the song with a willingness to turn it inside out.
"Earth and Air" shows Gottfried's talents off at full steam. The chief thing raising this track several rungs up the ladder is the audible inspiration he brings. You hear other things in his voice as well. His confident and well-phrased delivery, the dramatic flashpoints where the song pivots in other directions. This is the band's choice for a single; there are arguably better candidates, but "Earth and Air" is an auditory showcase. He's released a video for the song as well and it makes for a near-perfect package with this track. There are other highlights on BD Gottfried's Onion Doves, but the cuts mentioned earlier are among its best. 
Gwen Waggoner