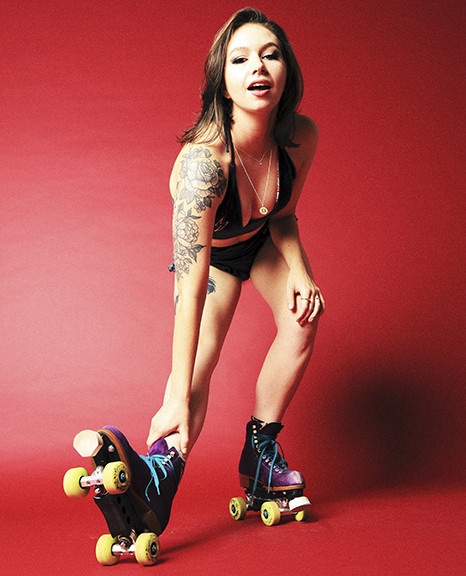 Canadian indie rocker, Derby-enthusiast, and Roller Skating extraordinaire Siobamm faces off with another synth-infused rock anthem in searing new single, "Pick Yr Poison" — available now!
The Toronto-based Roller Derby athlete focused her attention on music during the global pandemic, giving her a chance to marry her love for creating with her passion for skating. The two coming together in phenomenal fashion, Siobamm becomes them both: the champion of a grossly underrated sport, and a stand-out voice in a crowd of indie musicians clamoring to be a part of the scene.
And she weaves the two seamlessly.
Fresh off her recent EP, Gloom Patrol, "Pick Your Poison" sees Siobamm wrestle with love lost, and a woman scorned. Hell hath no fury, they say, and for this music maven, revenge is a dish best served cold.
"I wrote this song with the idea of a revenge fantasy in mind: a woman speaking to a man she knows wants to hurt her," Siobamm reveals. "The woman turns the situation around and becomes the predator, hunting and taunting her male prey."