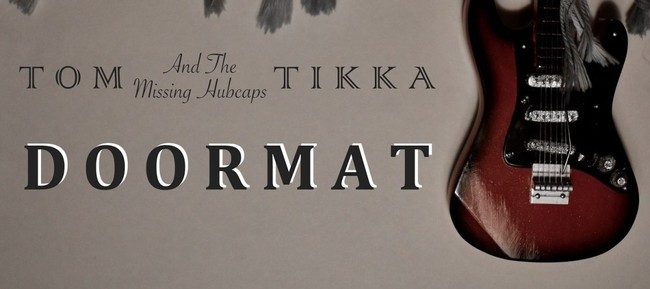 Tom Tikka & The Missing Hubcaps provide a fantastic update on blues' raw grit and soul with the intense "Doormat". Sung with urgency, they sidestep trends for something a lot more timeless. A big band approach to the sound further makes sure that there is a great deal of power behind it. Nor do they overstay their welcome keeping things concise and clear-cut. By far the highlight comes with the buildup of the sound, the way they simply introduce new layers while maintaining the initial spark of the beginning.
Vocals start up the piece with a commanding presence to them. From there the rest of the band enters into the mix making sure it all blends together in a swirling, kaleidoscopic way. The whole of the work features a grandeur to it, as the guitar has a physicality behind it making sure that the rhythm is pressed ever forward. By allowing this element to grow, the groove becomes a sheer force of nature. With a communal sensibility, the interplay feels right, as if they have been playing this song for years. Lyrics are chosen with care, further adding to the thoughtful tenor of the work, as it all glides away with its own sense of majesty about it, carrying it all the way to the finale.
"Doormat" features the intrepid work of Tom Tikka & The Missing Hubcaps in crafting a sound that has a classic grace to it, defying categorization in the best possible way.