Most of us usually think that once we buy some real estate and we move in, it's done. It's our home at that moment, and we can feel comfortable within those walls. However, there's a lot we can do to make it more of a home than just a house.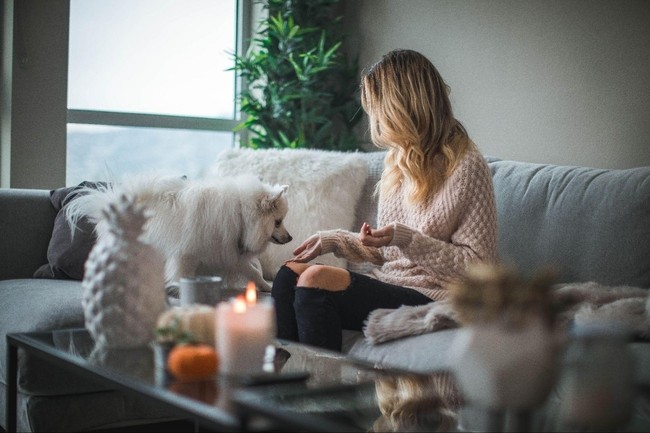 Source: https://unsplash.com/photos/q9nZUFC1nTw
Instead of just settling for the look that we got when we bought the house, we should make it practical, decorate the walls, perhaps add a personal touch, or redo the floors. It's also essential to think about the lighting.
Be Practical
Only you know your particular lifestyle, and only you can make the rooms to your liking. Making them to your liking means making them practical for your daily activities. So, if you enjoy watching the TV, arrange the furniture for the best comfort while watching your favorite show.
You can even add some designer pillows for more comfort on the couch. There's no way to add a mattress to your couch, but you can definitely add some wonderful cushions. Adding custom pillows can personalize the room as well.
If you're more of a kitchen fan, and you enjoy cooking, make sure that all your appliances are in a position where you can easily use them. Also, a great idea is to have a utensil rack so you don't have to put them in your kitchen drawers every time you're finished using them.
Decorate Walls
Empty white walls in your home can make the space look larger than usual. A lot of things like bright colors make your home feel larger. However, you want the home to feel warm, and you want it to feel like a home. So, there are things you can do with the walls that include:
Shelf framing

: When fixing a bookshelf onto a wall, we can add a frame around it to make it more pleasing to the eyes. The frame can be in any shape, and it looks quite interesting once you add it around the bookshelf.

Paintings

: It's not news, and we know that it's a little silly to remind people about paintings. However, it's typical of us to forget to put any kind of decoration on walls once we move into a new house. So, find suitable paintings and get them on those empty walls.

Sculptures

: You can always add wall sculptures, figures, or art that is sculpted into the wall, giving it a more 3D look. This is both unusual, but it's going to warm up the room and make it feel unique.

Vegetation

: Adding life to your house certainly makes it a home. That's why if you have flowers in your house, you're already living in a home. However, adding shelves to your walls to place flower pots on is a whole other level of the home.
Personal Touch
Custom-shaped pillows are not the only way to personalize your space and make your house more of a home. However, adding a human-like cushions can certainly help you mark your territory. These amazing pillows with pictures can do a lot, but to make the house a home truly, you need to add details to every room.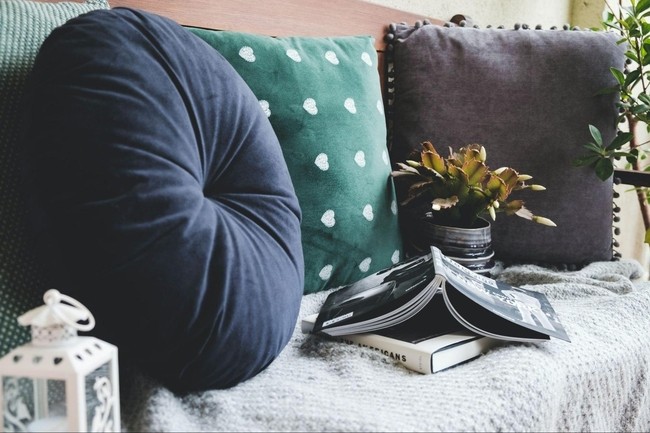 Source: https://unsplash.com/photos/SR5Kdmk5W0o
These details should be something related to your interests and something that makes the house even warmer. You can add your family photos to the hallway, you can add photos of your friends, or you can even get yourself professionally painted. It's up to you to personalize your home.
Think About Floors
There's an enormous difference between making your house stand out from the other houses in the neighborhood and making it into a home. You don't need your home to be unique for flooring.
Of course, there are a lot of options like concrete floors, vinyl floors, laminate, hardwood, tile, etc. However, probably the two best options for making your house into a home, and adding warmth to it, are laminate and hardwood floors.
It's practical to have tile floors in the bathroom and the kitchen for many reasons, but wood and things that look like wood add warmth to our home. So, use hardwood or laminate when doing the floors.
Light Is Essential
Another thing that can make a house look even more like a home is the lighting inside. You should think about windows and where to position them. If you already have windows installed on your house, think about what to put over them:
Drapes

: Once you use drapes to cover your windows, you'll notice that they usually block out all the light, and that's why you would most likely use them in the bedroom.

Shades

: Much like drapes and curtains, shades come in a lot of varieties. They usually come with a roller, and once you want to let some light into your home, you roll them up. They're good for the bedroom and the living room.

Blinds: These are great because you can set the amount of light you want in your room. You can completely shut them, pull them up, pull them down, and you can open them to let the light in. If you want your house to look more like an office, it might be good to use narrow blinds.
Curtains

: When we close the curtains, they let some light in. It's because they're made of light fabric. Also, they can be used in combination with blinds and shades, but these are probably the way to go when making your house into a home.
Conclusion
There you have it. If you want to make your house a home, consider practicality based on your lifestyle, wall decorations based on your tastes, and adding a personal touch to all the quarters.
Finally, don't forget the floors or the lighting. You wouldn't want your home to be a dark place, it should radiate warmth and comfort. These are the two characteristics that represent a true home.