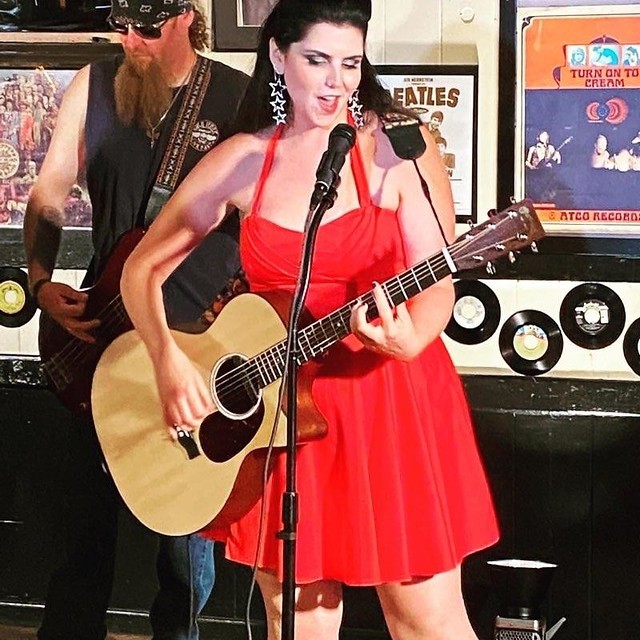 Critically acclaimed singer-songwriter Karen Bella, whose self-titled EP debuted in the Top 40 at #30 on the Folk Alliance International Folk DJ Radio Charts, has revealed that she is serving up her hot new video for her latest single "Jack Honey." The first video from her Karen Bella EP, the "Jack Honey" is available at
Bella teamed up with esteemed Director James Callahan and his production team at Camp Rattler to create a video that she says "portrays the song's message of hope, second chances, desire, tribulations and rock n' roll fun, all the while dealing with realistic relationship woes."
Filmed at multiple locations throughout the Northern Pennsylvania Pocono region, as well as the surrounding Philadelphia area including the iconic biker/music bar Bridgeport Ribhouse located in Bridgeport, PA (home to such notable artists as Bill Haley & The Comets' Franny Beecher, The Hooters' David Uosikkinen, Jeffrey Gaines, Candlebox's Brian Quinn, Rusted Root's Zil Fessler and more), the settings, according to Callahan, provided the perfect alchemy of bucolic and bravado that he was looking for.
"The truth of the matter is that Karen Bella's single "Jack Honey" is an absolute pop earworm," said Calllahan. "It has depth and range that cannot be depicted in a one-dimensional story. That's why we juxtaposed such beautiful scenery as the mountains with the reality of what it means to sustain a relationship not only in the 'real world' but in the music business. It really is a shot of reality."
"I'm so proud of the 'Jack Honey' music video," said Bella. "It was important for me to know that the story left the viewer wanting more. Working with Camp Rattler, allowed me to be creative, which was liberating. After watching the final version, I knew that James, the crew and I shared the same vision about how the song should be translated to film."
"Jack Honey" is just one of the hit singles from Bella's sophomore, self-titled, release following her debut album Ordinary Girl in 2013. Enlisting multi-instrumentalist Josh Dion of Paris Monster to produce and help create the album that she says "captures her experiences and spirit," Karen Bella is being called her strongest work to date.