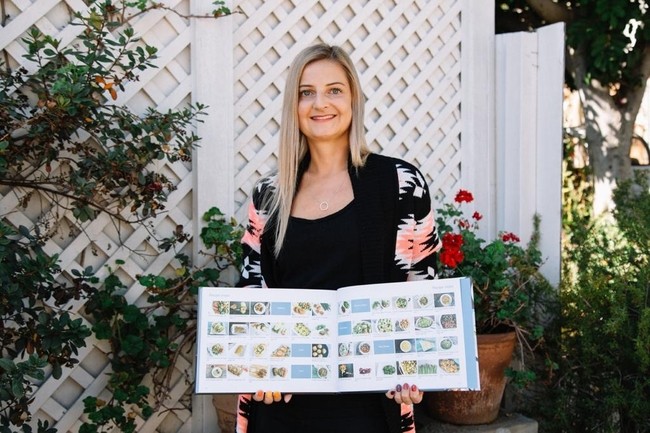 As kids return to school — whether in-person or online — we begin to feel the end of Summer. The break is over, the heat will start to cool down, and our lives will prepare for the fall. However, with a little over a month left of this hot season, there is still time to enjoy fresh beverages that will bring the cold back into our lives. Here is a list of refreshing sips to end Summer on a good note recommended by cookbook author Erika Schlick.
Erika Schlick is a well-known blogger, cookbook author, health coach, and Lyme disease advocate. For the last few years, she has been using her platform to bring awareness to different autoimmune disorders and illnesses. She shares advice, experiences, and help through her blog, The Trail to Health, while allowing people to see bits and pieces of her life through her Instagram account. All while creating amazingly healthy recipes that she has shared through her book: Wandering Palate.
Who could be better than a health coach and a cookbook author to give you the perfect sips for these last few weeks of Summer? According to Schlick, there are three types of beverages you should be enjoying: lemonade and citrus, fruity and fresh, and smoothies. But do not worry! She brings the recipes, so you do not waste time trying to combine different ingredients in the store.
Lemonade and citrus:
Strawberry lemonade: "A refreshing lemonade that comes together quickly in your blender."

Blackberry lemonade spritzer: "Simply muddle, shake, and pour to enjoy this refreshing blackberry cocktail with your favorite spirit or make it a mocktail."

Meyer lemonade and rosemary spritzer: "This spritzer with fresh Meyer lemon juice and rosemary is the perfect drink to sip at your holiday event."

Cucumber, lime, and thyme cooler: "This cucumber cooler with fresh lime juice and thyme is the perfect drink to sip for those hot summer days and nights."
Fruity and fresh:
Hurricane cocktail: "A fun and festive drink invented at Pat O'Brien's in New Orleans. It is a staple for Mardi Gras, and though a bit gimmicky, it can be quite tasty and refreshing when made with fresh ingredients."

Watermelon cooler: "This refreshing pink drink is perfect for children with some bubbling soda water or an adult get-together with the additions of tequila or mezcal."
Smoothies:
Strawberry and cream: "This strawberry smoothie is made with frozen strawberries, bananas, and coconut milk to make for a creamy, dreamy smoothie to start your morning off right."

Pina colada: "If you want a tropical way to start your morning, then this pina colada smoothie is it."

Mango lassi: "A refreshing Indian beverage including tangy yogurt and bright orange mango. Lassi is the name of Indian yogurt drinks, but the mango version is definitely the most popular in the Western world."
You will find these drinks fresh and Summer appropriate to enjoy by the pool, at the beach, or home under the AC or your fan. These are the best refreshing sips to end Summer. You can trust they come from expert knowledge, as Erika Schlick was inspired by the different recipes she has created throughout her life.
If you are interested in recreating Schlick's recipes, you can find them here.