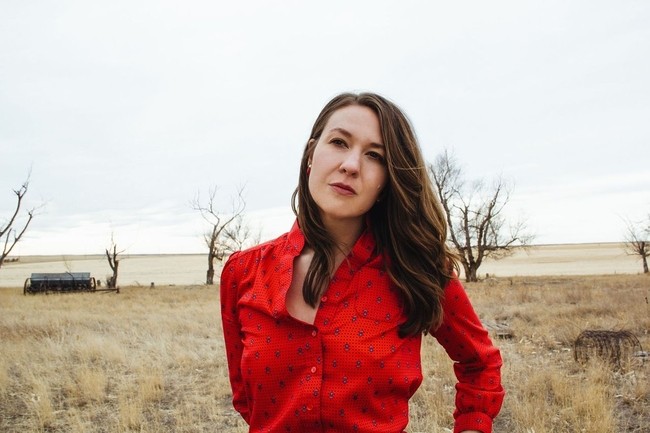 Americana/folk singer-songwriter Ro Myra sat down recently with @skopemag to talk about her music around the release of her magical, compelling new album, "Nowhere, Nebraska" (out now).
@skopemag: Your new album is amazing. We really love one of the singles, "Irene." What inspired it and why did you write it?
Ro: I didn't have any true intention to write this song, or any song for that matter. I feel more like a song catcher. It's almost like the song already existed in another reality, and I just happened to be open to receiving it. To me, Irene isn't a person, she's a symbol representing the impetus needed to end intergenerational trauma. Some recent bodies of research claim that trauma is passed from one generation to the next through non‐genomic, possibly epigenetic mechanisms affecting DNA function or gene transcription.
@skopemag: You're originally from Nebraska and now call Nashville home. How did those two places play a part in your music?
Ro: Landscapes most heavily influence the music I write. Right now, I'm spending time writing in Montana, so it's the mountains and the ponderosa pines that make their way into the soundscape I'm creating. And similarly with Nashville and Nebraska, the topography shaped the arrangements and the frequencies used.
One of the most remarkable feelings I've ever felt is when I've been standing in the middle of my dad's wheat field during harvest time. The fields are flat and golden for miles, and you can watch the heat dancing off the horizon. I wanted this album to feel like that, and I feel that was accomplished through the music.
@skopemag: How would you describe your music? Who are your biggest influences?
Ro: This album sounds like me in my most authentic form at the time it was recorded. I've been influenced by a wide range of music. From Stravinsky, to Muddy Waters, to Townes Van Zandt, to Carole King. Lately, I've been going for long mountain trail runs and listening to Lucinda Williams, John Moreland, Jason Isbell, Bob Dylan, and Tracy Chapman. There's a tangible authenticity in their lyrics.