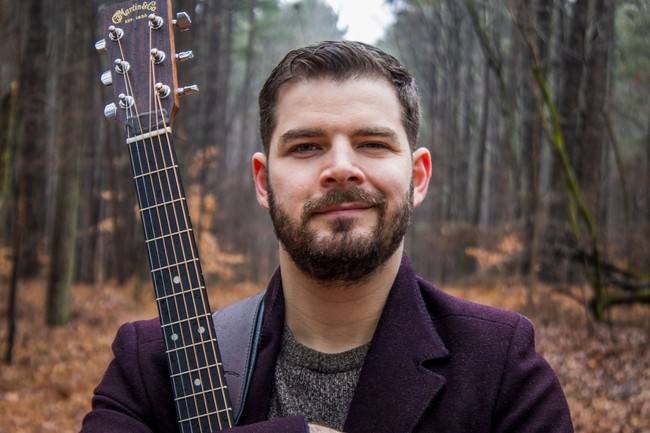 Americana/roots-rock singer-songwriter Myles Travitz sat down recently with @skopemag to talk about his music and the release of his new EP, "Mother Moon" (out now).
@skopemag: Hi, Myles! Your new EP is amazing. Tell us about "Mother Moon," the title track. What inspired it?
Myles: Thank you! The story of "Mother Moon" comes from a last-minute trip to the beach. I ended up getting there late, and all I wanted to do was walk out onto the sand, listen to the ocean, and look up at the stars. I found a good spot, sat on my sandals, and listened to music! It was the best!
@skopemag: What made you name the EP after this song?
Myles: I chose to title the EP after "Mother Moon" because it's the culmination of truly living in the moment that the other songs were leading up to.
@skopemag: Did the song come easily?
Myles: I wrote it in two sittings and left it alone for a month. After that, I ended up switching the first and second verse because it makes a lot more sense that way!
@skopemag: You're from North Carolina. How did that place play a part in your music and your sound?
Myles: The biggest influence is without question having a bunch of trees! My friends have a joke saying, "He love-uh de Umstead!" because I love hiking at Umstead State Park! I'm also a member of my NSAI local chapter, and their input has influenced my writing. Playing open mics at The Station in Carrboro NC played a big part in my sound as well!
@skopemag: How would you describe your music? Who are your biggest influences?
Myles: The best way I can describe it is that I write classic music for a modern age with piano- and guitar-led snapshots of my life. My biggest influences are Billy Joel, The Beatles, Simon and Garfunkel, Coldplay, The Lumineers, Alabama Shakes, and John Mayer. I love their lyrical storytelling and how they make me feel! I hope I can bring the same joy to others that they do for me!